by Sally Northeast, co-creator of Comms Unplugged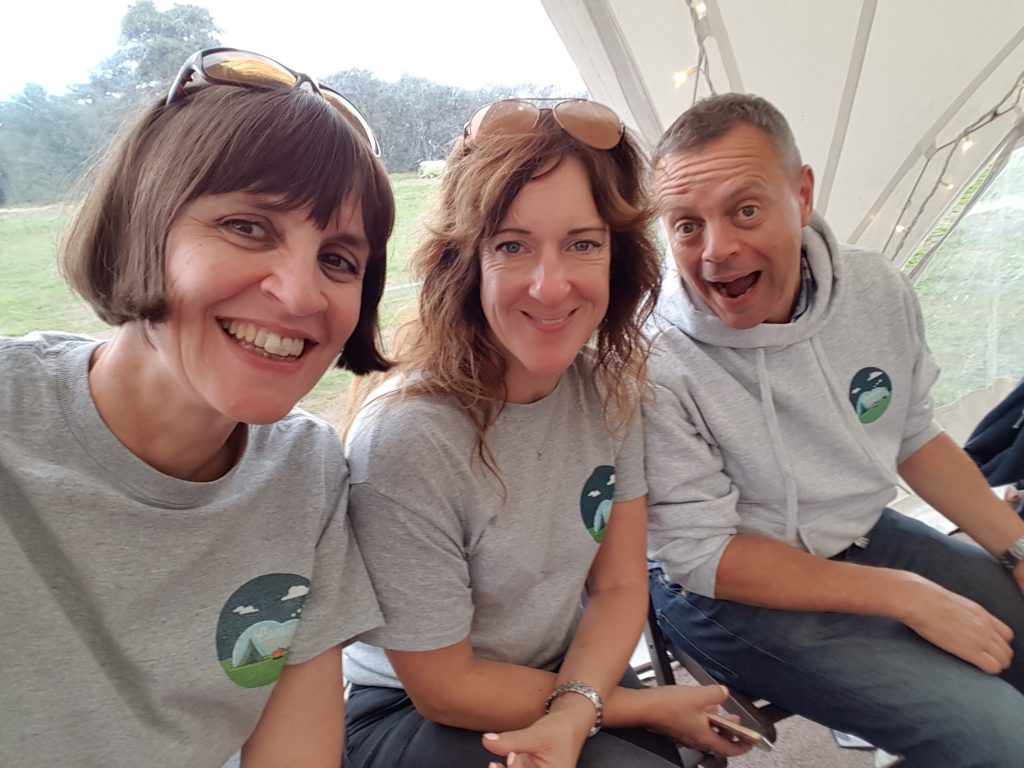 When we made the rather rash decision to pull together the first Comms Unplugged event in 2017 we knew one thing for sure – people in our industry needed to look after themselves better. And they needed some new thinking to help them do it.
Despite all the benefits it brings, digital was literally doing our heads in as we scrolled and swiped endlessly on social media and found ourselves glued to devices from PCs to iPads to smartphones.
We decided it was time to shake things up. Time to get back to basics like inter-personal connection, giving yourself time to focus on your wellbeing and learning new things in a different way.
Deep in the truly spectacular Dorset countryside, we offered the opportunity to learn and develop with like-minded folk and the seductive yet terrifying prospect of a tech-free environment. Together, we boldly went where no comms people had been before.
With three successful not-for-profit events under our belts, not to mention regional tasters around the country and a growing movement of unpluggers, we were all prepped for CU20 with speakers confirmed and tickets 40% sold.
And then…. well you all know what happened next. Like so much in our lives, everything changed. Instead of being able to ditch our screens for some much-needed peace and headspace, we became even more reliant on them as we all hunkered down at home. Not unplugged at all.
So we adapted for 2020, as humans do, running a series of webinars, some tea parties and some drawing sessions on Zoom to keep our community connected and engaged. But it wasn't the same, and like everyone else #teamunplugged became heartily sick of the new normal.
Fast forward to early May 2021. Darren, Georgia and I arranged one of our #teamunplugged Zoom meet-ups with the aim of taking a definitive decision about whether CU21 was a go.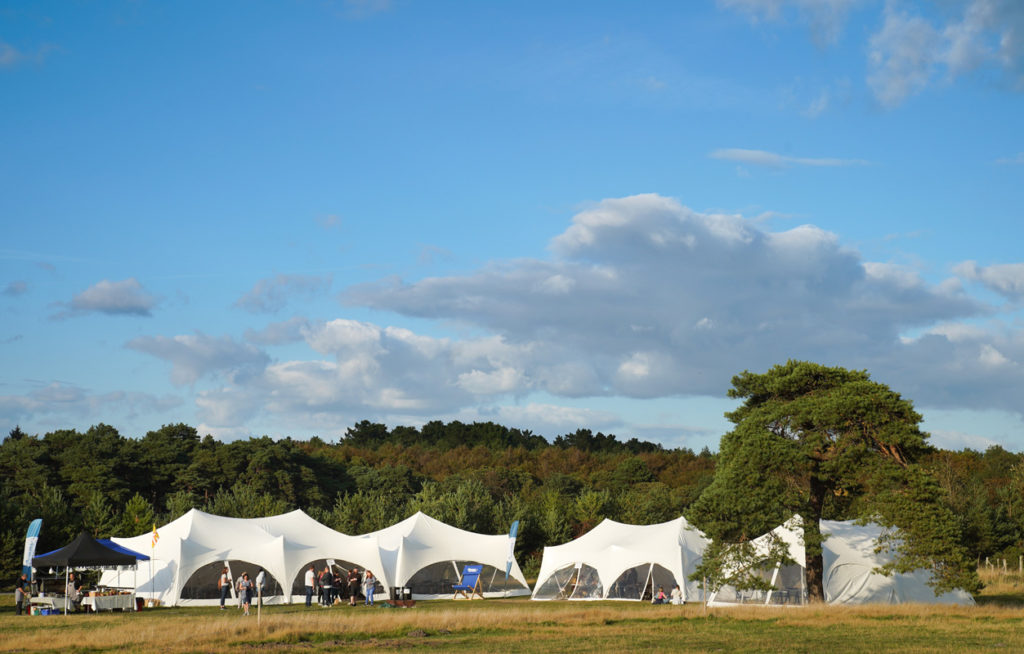 And you know what happened? Without a blink we delved straight into details about our speakers, how our caterers would serve food and what additional measures we would need to put in place. We didn't even ask ourselves "Are we doing this?"… because we just knew that we had to.
Our Darren, otherwise known as Comms Dad to the unpluggers, put it best when he said: "We owe it to everyone to make it happen this year."
He was right. We were among the first out of the gate in bringing the wellbeing conversation into comms and PR circles. We're also all badly in need of some development time and headspace to learn after such a busy and professionally demanding year.
Our little team has committed to actually doing something about this beyond the talk. And we're out ahead of the pack again in announcing an in-person event to give comms people practical tools, tips and tricks that they can take back to their professional and personal lives and use every day. We're advocating for wellbeing and learning to become integral to our working lives, just as we always have, and it feels all the more pertinent this year.
And in fact, we owe it to ourselves too. We need Comms Unplugged as much as all the lovely folk who attend our special event. Organising it is good for OUR wellbeing and learning and the joy we get from bringing that fantastic bunch of comms folk together every year just can't be under-estimated.
So it's on for '21 and we need this more than ever before. Comms Unplugged will be like a cleansing waterfall for the eyes, the brain and the heart this year. It'll help wash away those countless hours sitting at home, or in offices, chained to our screens and yearning for face to face contact.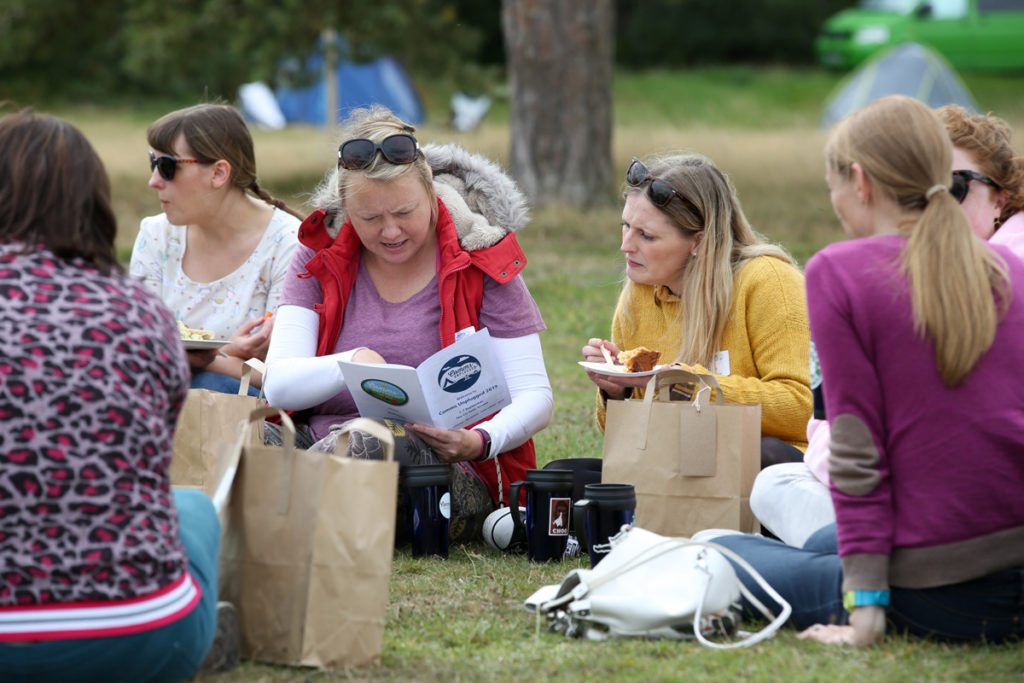 It's always a breath of fresh air, but this year it'll have all the more impact as we cautiously peep out into the world again and start that all-important process of reconnecting and healing.
Be assured that, as always, we have cooked up the most awesome line-up, the most delicious catering and the most chilled wellbeing sessions – all in a venue that now feels like a second home to us and our unpluggers.
All it needs now is you – because the unpluggers are the ones who make this event what it is. When you all pitch up, help and support each other, learn together, laugh and (sometimes) cry together (that'll definitely be me and Georgia!) and discover the five steps to wellbeing together you become part of something special.
Over 40% of our tickets are already sold after being carried over from the cancelled CU20. So grab your ticket now – your unplugged journey starts here!
Find out more about Comms Unplugged 2021, including speakers and activities already announced (we'll be adding more soon) and our arrangements in relation to COVID-19. Tickets are ON SALE NOW in our shop.
— Monday 7th June —