Comms Unplugged was pretty much the best work-related thing I did last year. It's back for 2018 – slightly bigger and even better. Don't miss it – I promise you'll love it. But you might have a doubtful boss to convince? Help is at hand…
by Darren Caveney

Dear boss
I would like to attend Comms Unplugged this September. It's a learning and development opportunity I believe I would benefit from. And the wider team and organisation could well benefit from the ideas and inspiration it sparks in my work for the remainder of 2018 and beyond.
It's pretty cheap to attend with tickets between just £70 and £150. And I'd only be gone for a maximum of two days (there are approximately 220 working days each year for me as a full time member of staff. Those two days are less than 1% of my working year)
It takes place in the beautiful Dorset countryside so would provide a real fillip to my own health and wellbeing.
The speaker line up and learning workshops look amazing and will feature leaders and communicators not normally seen on the events circuit.
I would love to go but sense you may have some reservations.
So here is a quick Q&A which hopefully helps you make up your mind
Thanks ever so…
It's being held in a field in Dorset? That sounds like a jolly…
It does doesn't it. That is intentional. How many brilliant learning opportunities have you been to lately which took place in stuffy, predictable venues?
Research abounds about the benefits of switching off, finding creative thinking space, and taking some time away from our desks, endless meetings, too many emails and never-ending social media distractions. The location has been hand-picked because a change of scenery is important for us all and provides a blast of fresh air for creative work inspiration.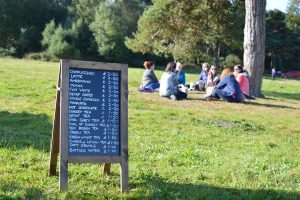 You can network at work and in your own time surely?
Yes, I do that already. We talk about networking a lot in our industry but the chance to do this in a beautiful location for up to two nights is unrivalled in its opportunities. To talk face-to-face to peers in the sector, as well as inspirational speakers and leaders, about my biggest work issues, barriers and opportunities is unique.
Oh unique – that word is so over-used…
You're right, it is. But Comms Unplugged genuinely is unique. Actively listening to speakers without the distraction of phones is something we don't do anymore. Connecting with fellow attendees at the coffee breaks and meal time without feeling the urge to check work emails is now rare. It takes us back to a time before tech dominated our habits and lifestyle choices. And that's a good thing, right?
And where else can you meditate in the countryside, take a yoga class, take part in a star-gazing session or enjoy fireside chats and live music? That is wellbeing nailed right there. OK, maybe I shouldn't have mentioned that bit but Comms Unplugged is two-thirds learning and development, one-third wellbeing and taking time for ourselves. This is an event organised by comms people for comms people – they understand our world, our pressures and what makes us tick. That's why the event is designed the way it is.
And where else can I share a coffee and a chat with the head of comms from Twitter UK, an ex-assistant chief constable skilled in personal resilience, or successful business owners sharing their communications and marketing secrets and learning?
Still not convinced? Here's more on the brilliant keynote speakers and workshops. You'll not find these people anywhere else on the UK comms and PR circuit.
Remember the stress and wellbeing issues that came up in the last staff survey…?
Did you know that PR and communications regularly comes at the top (or bottom, if you look at it the other way around) of league table surveys on the most stressed industries? We know it's not fighting on the front line or working in an A&E department but it is nevertheless a stressful role and environment. Organisations talk a lot about valuing staff, wanting to have a happy and healthy workforce, and living up to those values plonked up on office walls all across the UK. Well as an industry we are largely rubbish at doing something proactive to tackle this problem.
This is that chance.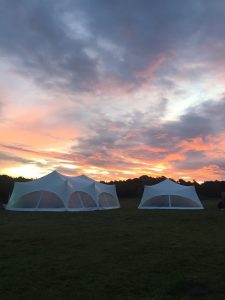 It sounds a bit expensive and our budget has been chopped…
Well a day ticket is just £70. Seventy. Or you can stay for a night or two with the top priced ticket just £150. That includes accommodation AND food (I maybe shouldn't mention the delicious meals cooked up by local Dorset suppliers should I?) That is pretty good value, I think you'd agree?
But it's more than that. It's the longer term benefits of me attending and bringing those benefits back to my work – my thinking, my approach and my new, wider network of peers who I can call upon for support in the future.
What did the 2017 attendees say about Comms Unplugged?
The biggest endorsement is that almost all of the 2017 Unpluggers are going back this September. Why? This post tells you why.
Errr, well I have to admit – it does sound pretty good…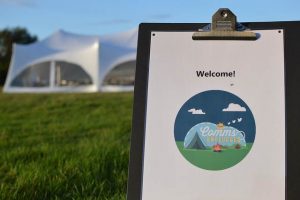 Comms Unplugged runs 13-15 September and currently there are still some tickets left.
You can purchase your ticket here.
Thanks to Anna MacLean for the idea for this post 🙂
Darren Caveney is creator of comms2point0 and owner of creative communicators ltd
— Thursday 26th July —