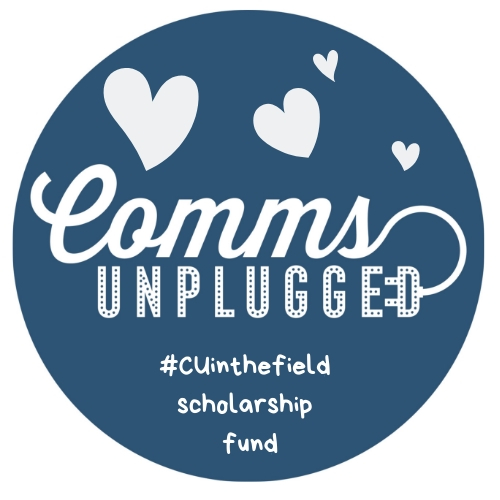 By Comms Unplugged co-creator Sally Northeast
Giving is a huge part of the Comms Unplugged ethos – whether it's your time, your cash, your expertise or your support. It's one of the five steps to wellbeing that underpin everything we're trying to do.
So last year, after a wonderfully supportive and altruistic chat in one of our WhatsApp groups, we created the #CUinthefield scholarship fund. It's a chance to give as little as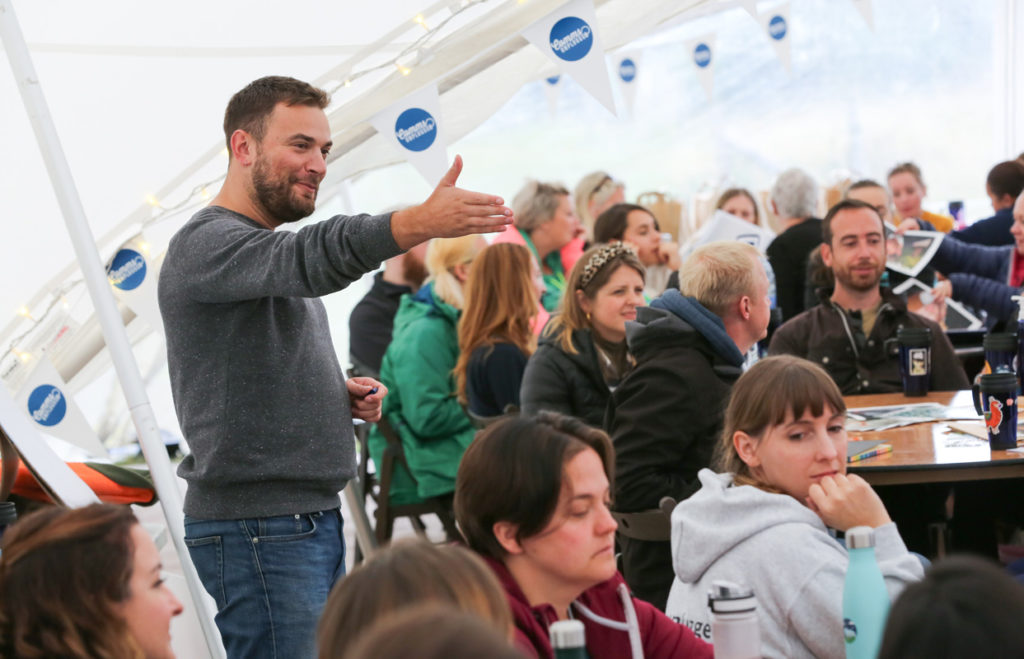 £10 to support someone else who may not otherwise be able to join us for this rather different and special learning and wellbeing experience. We've already donated a place in the field to the comms2point0 #Unawards19 charity raffle which raised money for the mental health charity Beyond Shame, Beyond Stigma (run by CU19 keynote speaker Jonny Benjamin, below right).
Comms Unplugged has always been a level playing field (well there are a few lumps and bumps…) – everyone's welcome whatever stage they're at in their #comms career. But we know that sometimes accessing the right learning opportunities – at the right price – can be a challenge. While Comms Unplugged is great value we recognise that some people may face barriers to joining us in the field – it might be about finances, lack of confidence, feeling out of the loop or other situations. So the scholarship gives support to comms professionals in these four groups:
New comms professionals (in the first 2 years of their comms career)
Returners to comms (maybe after a career break, maternity leave or other reason)
Members of small teams (of 3 or under who have limited funding or chances to get to development)
Comms professionals made redundant from a comms role in the last year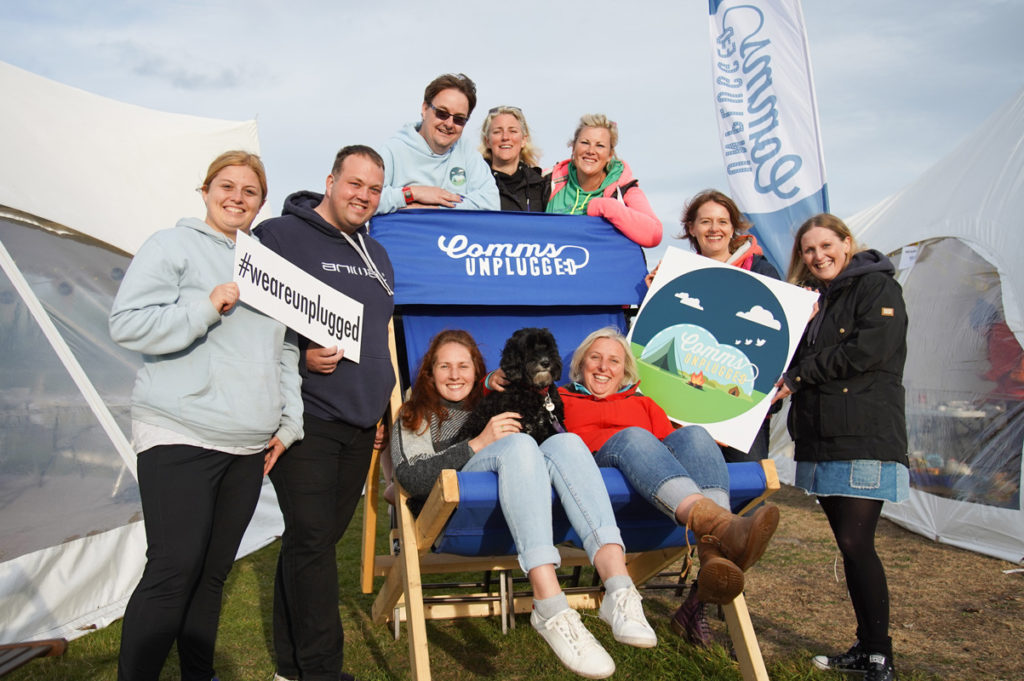 If you're in one of those groups and desperate to be in the field, or you know someone who would really benefit but isn't able to buy a ticket, you can APPLY FOR A PLACE NOW!
If you want to be part of the wonderful, supportive #unplugged community and donate £10 (or a multiple of that) to support others to attend, DONATE HERE NOW!
Terms and conditions
We welcome applicants with less than two years comms career experience, recently returned from a six-month or more career break, in a team of three people or fewer or made redundant from a comms role in the last year.
Applications close at midnight on 30 April 2020 and will be assessed by Comms Unplugged organisers Sally Northeast, Georgia Turner and Darren Caveney. We're looking for heart, enthusiasm and curiosity about being unplugged and the benefits it can bring.
Places are dependant on sufficient funds being raised through our scholarship fund.
Successful applicants will be notified by 14 May 2020.
The #CUinthefield scholarship covers the ticket price only – this includes all workshops, activities, pitch fees and catering throughout the event (excluding alcoholic drinks, and additional hot drinks which are available to buy).
Successful applicants will need to cover travel costs and bring their own camping equipment.
Successful applicants will be asked to choose their ticket ie 2-nighter, 1-nighter or day ticket.
We will not publicise who has received a #CUinthefield Scholarship without their express permission. Receipt of the scholarship ticket is not conditional on this permission.
Previous recipients of the #CUinthefield scholarship will not be eligible to apply again. Previous unsuccessful applicants will be eligible to apply.
Places are not transferable to someone else and there will be a reserve list in case a successful applicant cannot take up their place. If there is no reserve the place will be funded the following year.
Donations to the scholarship fund will only be used to fund scholarship places and not for any other element of the event or for the benefit of Comms Unplugged LLP or its partners.
We may ask you or the person you've nominated for additional information about the application if we feel it's needed.
A maximum of four scholarship places will be awarded in any one year. Any remaining funds will be held over for the following year's scholarships.
— Saturday 22nd February —