By Comms Unplugged co-creator, Georgia Turner
If you're passionate about something, it can be hard to be objective.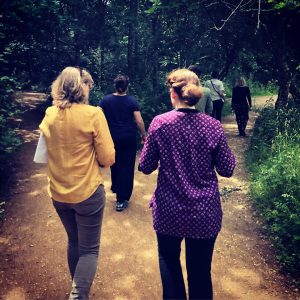 When we launched Comms Unplugged ticket sales for the first event in 2017 we'd expected not just a flurry of sales, but a veritable Glasto-esque response.  So unique, special and enlightened was our little idea, we were certain that everyone else would think the same. Everyone would want to be there.
So, although eventual ticket sales were healthy and all costs covered with a little left over in the kitty towards CU18, at that point, we were baffled, confused, and, yes, a bit upset that we hadn't completely sold out in five minutes flat.  What was wrong with people? We'd put our hearts and souls into this event, never mind many a late summer evening and sunny weekend. Didn't people know how ace it was going to be? Why didn't they get it?
Of course, in reality, we know that a 48-hour digital detox, conference rooms in the form of marquees, and delegate accommodation comprised of tents and campervans isn't everyone's thing.  We know some people (who've not yet joined us in the field) find the wellbeing aspects of Comms Unplugged a bit 'hippyish', and don't see the relevance to the working environment.
That's why, in 2018, Sally Northeast (my CU co-creator along with Darren Caveney) and I decided to partner up with our enlightened friends at GCS SW to put on a taster session, under the MCOM Monday learning banner.
The event took place at the lovely Upton House and Country Park in Poole, Dorset.  It was a simple 2-hour session where people would experience a mini Comms Unplugged – a digital-free environment, a relaxing walk in nature and the company of like-minded peers with whom to share and solve work-related issues.  Talking face to face created connections and the lack of tech allowed people to focus on the problem they wanted to solve while taking inspiration from their surroundings and each other.
So, back to 2017. Some people loved the idea of Comms Unplugged straight way – they took a punt and bought tickets to join us in that field.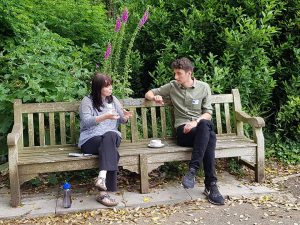 Many of our "originals" (now, also, our friends) are cheerleaders for our concept. The passion that Sally, Darren and I have for the event and its ethos is mirrored in them. So much so that they are now as much a part of #teamunplugged as we are.
That's why they're the perfect, PERFECT folk to take our concept out and about around the UK in a series of taster sessions this spring and summer.  As well as a return to Upton House for the south taster, we have teams putting on sessions in the Welsh countryside, the Pennines, a city park in Birmingham and Loch Lomond and the Trossachs National Park.
These guys get it, and what better advocates (dare I say, evangelists?) could we have than those who've actually experienced what we're offering in our field in Dorset. They made the connection between well-being and work life, they attended as delegates and they left as friends.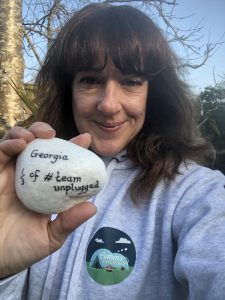 If you're not sure whether Comms Unplugged is for you, but are curious about the benefits we rave about, our taster sessions are for you.  If you have a tricky work issue (who doesn't?) that you could do with some fresh, objective perspective on, why not give one of our taster sessions a try? You never know, it might just change your outlook, and sprinkle you, too, with a little bit of Comms Unplugged passion.
And after that? Maybe we'll #CUinthefield…..
Georgia is Head of Comms for Bournemouth and Poole Councils. Along with Sally and Darren, she'll be in the field this September at Comms Unplugged 2019. 
Tickets for all tasters are on sale now, priced just £10.  
— Sunday 17th March —