By Sally Northeast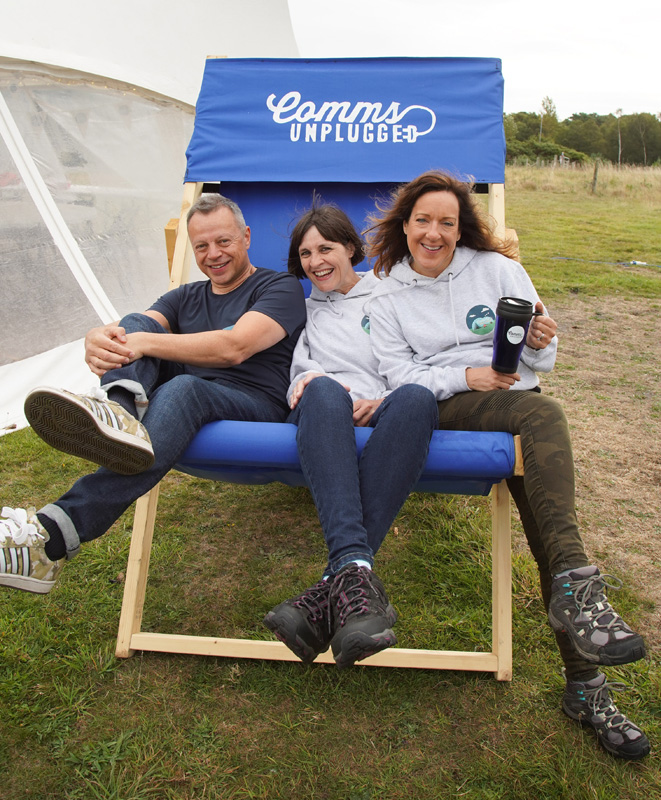 In the normal run of things the Sunday after Comms Unplugged is a mixture of exhaustion and elation as my co-creators Georgia Turner, Darren Caveney and I bask in the glow of another wonderful 48 hours of unplugging.
As it turned out, 2020 (or rather coronavirus) had other ideas. Our annual pilgrimage to the fabulous Burnbake campsite in Dorset with around 100 unpluggers, speakers, wellbeing activity leaders, caterers, entertainers and sponsors was not to be.
Cancelling our event, which has become such an integral part of our lives and those of our unplugged community, was a gut-wrenching decision to make but ultimately the right one. So many aspects of our lives have been affected by the global pandemic – why would our little event be any different?
Except that 2020 has become the year when we need – more than anything – to unplug. While technology has been an absolute godsend, enabling us to continue to function in all aspects of our personal and professional lives, it's also felt like a curse. With our unplugged movement we've been advocating regular escapes from tech, digital, email and social media for some years – and yet this year it's felt even more difficult to do that when we lost face to face contact for months.
What I've come to realise though is that being unplugged isn't just about rocking up to a wifi- and signal-free field in Dorset once a year and enjoying a blissful break from the tyrrany of tech. Unplugging is something you can do anytime, anywhere and in many ways.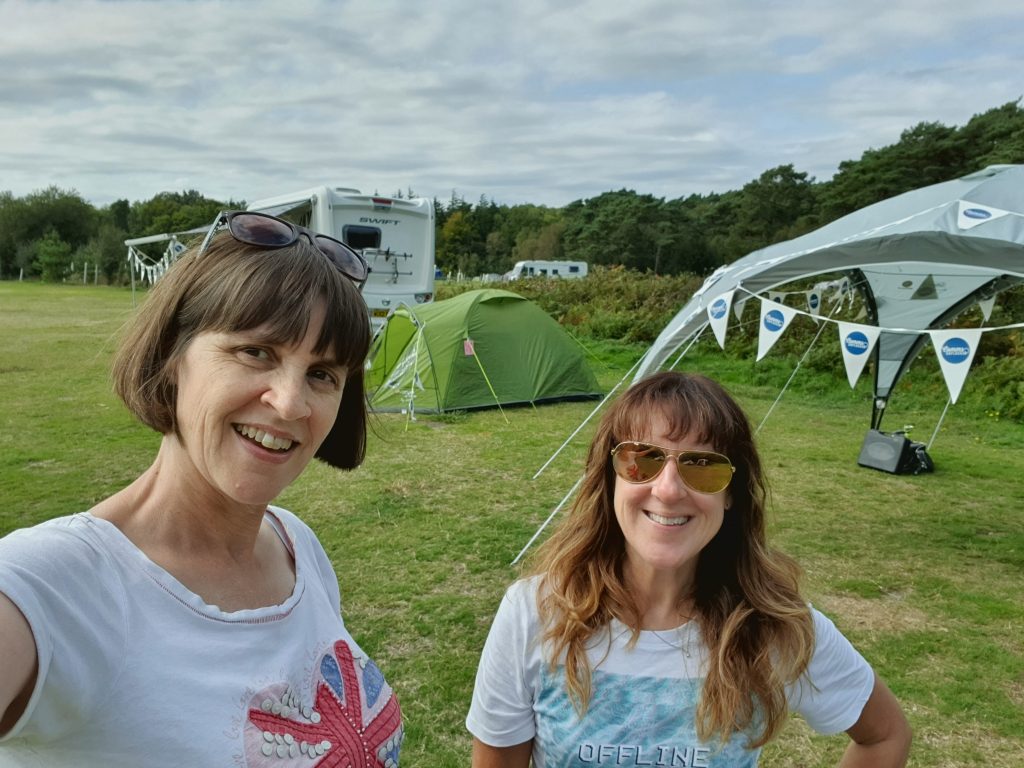 And so it was that Georgia and I – sadly without Darren – decided that we would still make our annual trip to Burnbake. Not only that, we agreed to organise a little programme of activities for our little #CUfor2, with opportunities to try new things, give ourselves time for some professional development and learn from each other. Importantly, wellbeing would play a big part in our programme as it does in our main event. Our mantra is if you're not well, you can't work, so looking after yourself is crucial.
So Georgia shared her knowledge by running a yoga session, tutoring me in proper wine tasting (not just necking it!) and leading bird spotting walks in the beautiful woods around Burnbake.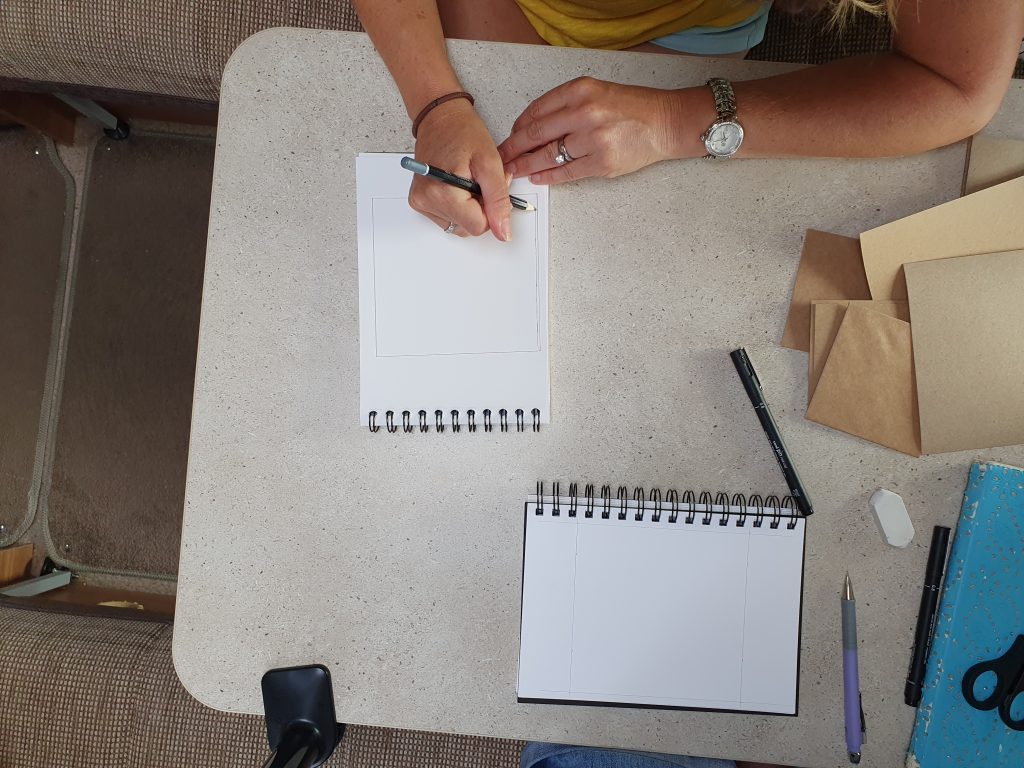 In turn I ran sessions on drawing, baking and watercolour painting, with Georgia finding herself pleasantly surprised by her results in all three.
We listened to, and discussed, a podcast and a TED talk and shared a peaceful hour reading professional and personal development books then chatting through what we'd learned and applying it to our respective situations.
We built camp fires, cooked and ate in the open air, went for dog walks, chatted with neighbouring campers, connected with each other and generally took notice of the wonderful surroundings we're lucky to have on our doorstep. We even had a visit from CU's own music man Tom Clements and listened to his song (inspired by CU) – One Night in September.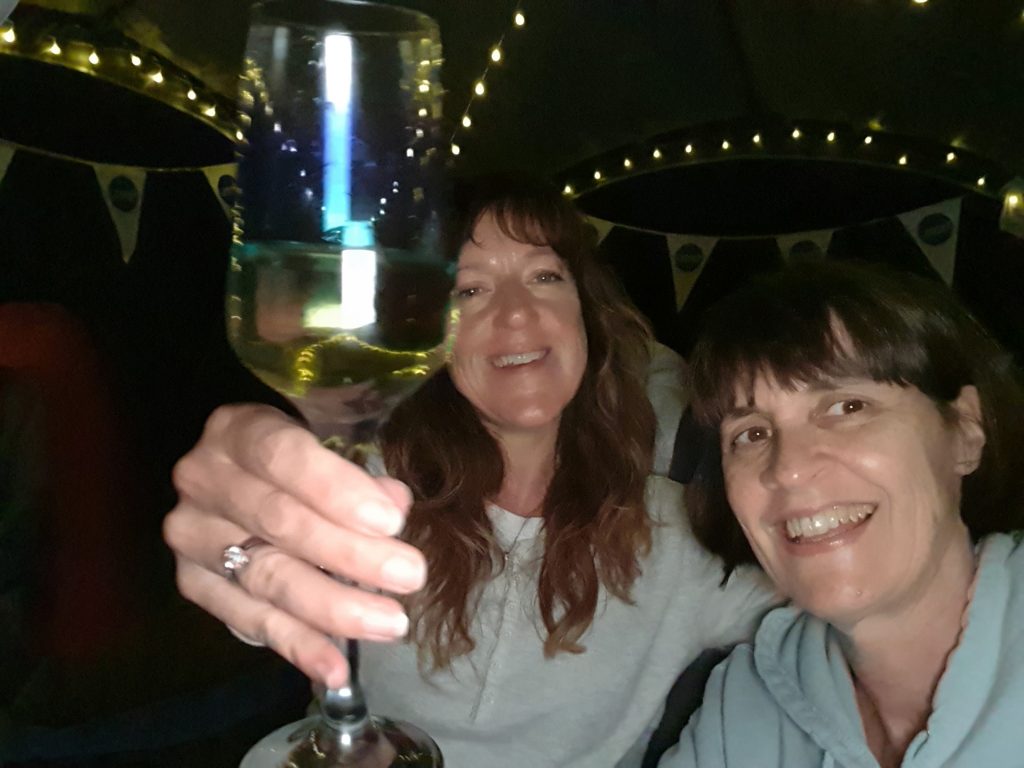 Everything we did could easily be recreated by anyone at or near their own homes and would make a huge difference to their wellbeing. And when we returned from our unplugged retreat we were delighted to see that numerous unpluggers had joined us – whether on a full camping trip (a small group gathered in the Lake District for a socially distanced mini event), a few hours dedicated and intentional unplugging and me-time or just steering clear of the social media for a while.
While we're itching to get ourselves and our fabulous unpluggers together again for CU21 (9-11 September 2021), this year has taught us a few important lessons: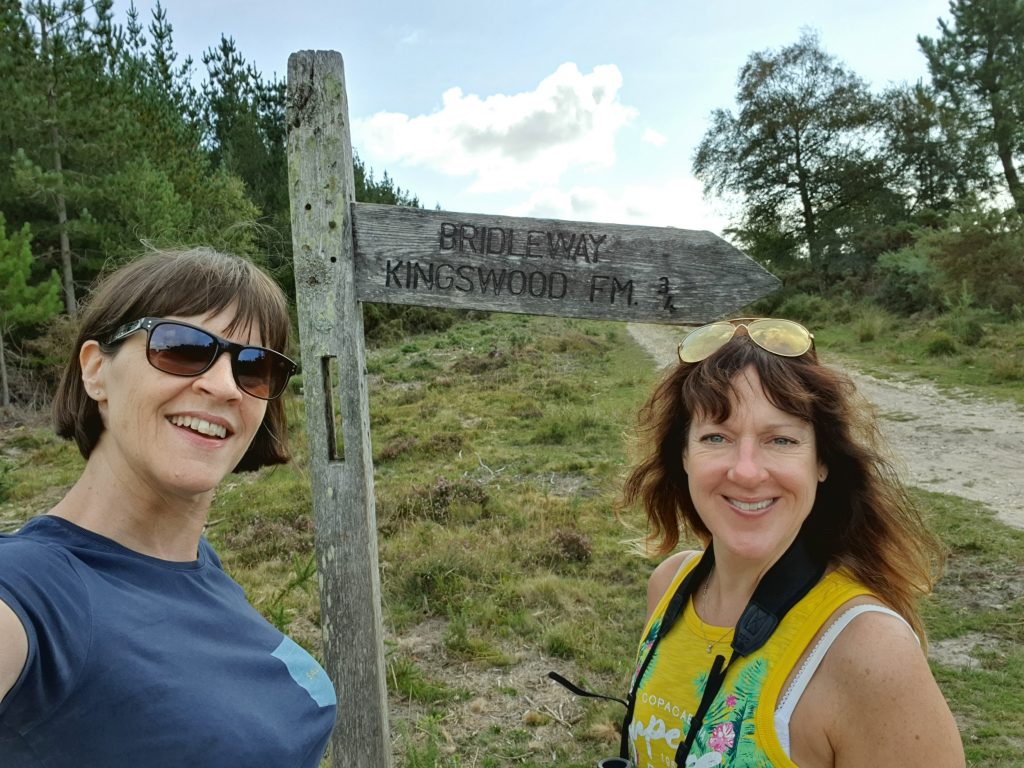 More than ever, we need to give ourselves the gift of time to reset, recharge, de-screen and clear our heads. Unplugging helps you do that.
It doesn't end when you leave the field – the unplugged spirit and ethos starts there and carries on all year round, with support, friendship and advice on tap from like-minded comms pros.
The Comms Unplugged field is a magical place – which will be even more magical after this year without it – and yet you can create a little slice of unplugged wherever and whenever you want to.
You can learn from anyone – family, friends, colleagues, YouTubers, podcasters….it's out there for the taking so go find what works for you.
Looking after your wellbeing is not a nice-to-have add-on to fit in if you have time. It's an essential part of your personal and professional life that needs constant, dedicated attention and nurturing.
Look after yourselves unpluggers – we'll #CUinthefield in 2021!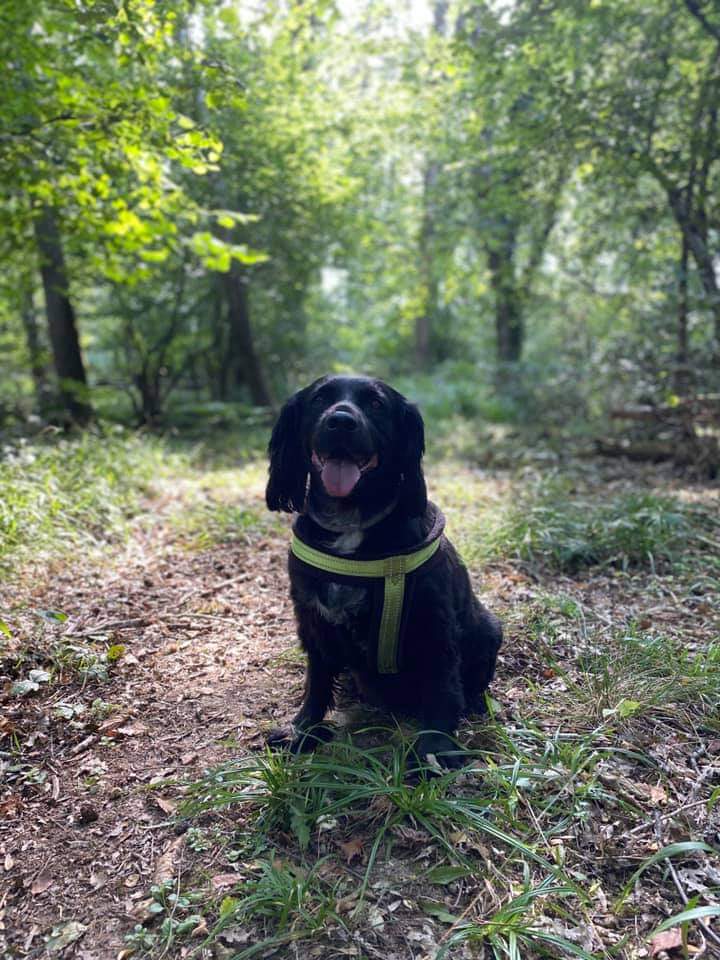 Sally Northeast is one of the co-creators of Comms Unplugged and Deputy Director of OD, Participation and Communications at Dorset HealthCare University NHS Foundation Trust. Her dog Suki is ridiculously photogenic (as captured here by Georgia), loved camping and deserves to have the final photo in this post!
— Tuesday 15th September —