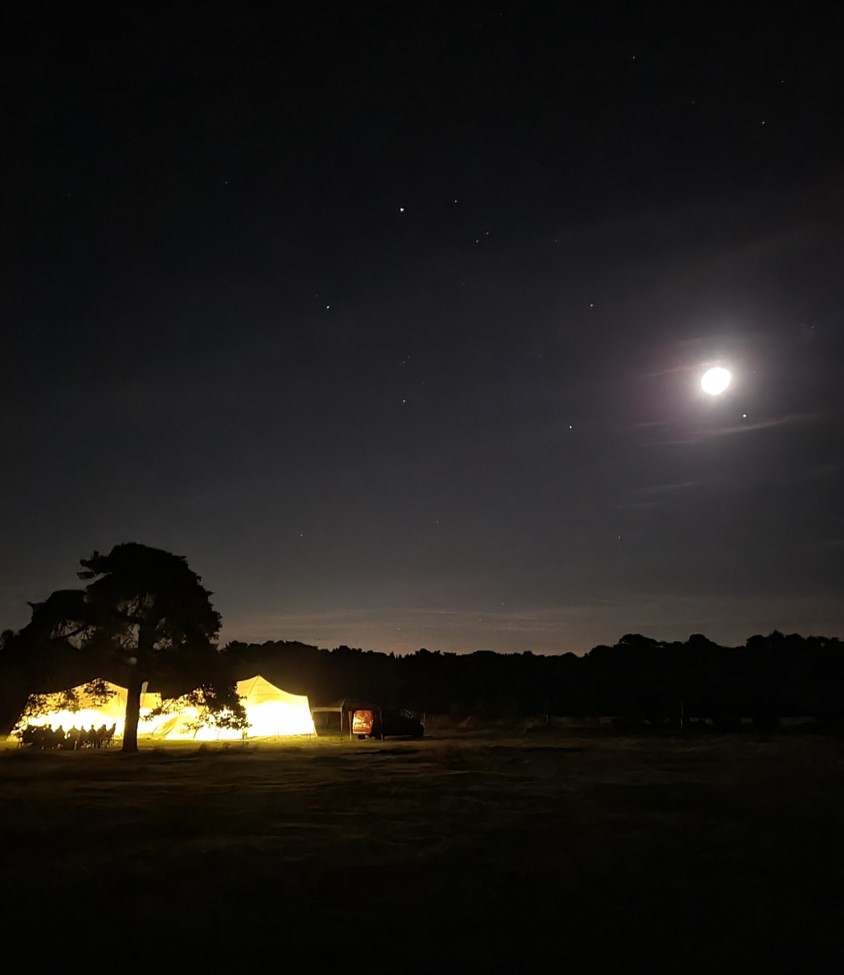 Just over a week since returning from the 5th Comms Unplugged event I'm still feeling the benefits of the field.
by Darren Caveney
You know the phrase 'you had to be there'? Well it could have been designed for Comms Unplugged.
You may have heard me and others wax lyrical about its charm, its pureness, its health benefits and its ability to be an important retreat for busy comms pros.
I heard one comms pal once refer to it as a cult 😁 And I suspect it can all sound a bit cliquey. But it so isn't either of those things. But as I say, you need to be there.
The fact that 60% of attendees this year were first-timers speaks to that too and I hope they enjoyed it and come back for more.
This was my fifth Comms Unplugged and I can't ever stop myself from ranking things. Where does this one sit? Well that's one for me to keep to myself but it's high on the scoreboard.
And here's why…
My top 5 personal benefits
I slept.
My sleep has improved from better screen habits. One night I slept through completely until 6.30am. That may not sound like much but I can't recall the last time I did that.
I saw.
My eyesight seems better, daft as that sounds. I can't prove this but I honestly believe my eyesight is better for all of the big skies and greatly reduced screen time. That slight eye strain we all get from prolonged screen sessions even a week and a bit after Comms Unplugged seems to have disappeared.
I connected.
I met some brilliant new people and from as far afield as the Shetland Islands. One connection and I are talking about collaborating together on some new work projects too.
I learned.
Learning how to make a fire without matches or a lighter in the bush skills session was so cool and so much fun. More work related sessions on how to be naughty at work and using data creatively gave me plenty of new ideas.
I got inspired.
Hearing first hand from keynote speaker, Youmna Mouhamad, on her journey, her struggles, her hopes and her many achievements was inspiring and a lesson in how to traverse challenges with dignity and optimism.
Thanks to everyone who came and chatted and contributed and made it another special experience.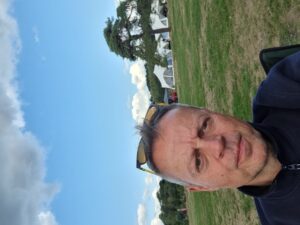 The challenge now…
Of course, the challenge is to keep up these good habits. In theory you don't need to sleep in a field for three nights to make these changes but actually for me I think do. Stopping, reflecting, taking in the great outdoors really does have a lasting impact.
I shall try my bestest as we head into autumn to still get outdoors, to get on my bike, to read more and watch less and to manage my screen time for better sleep and relaxation.
Wish me luck.
Darren Caveney is creator and owner of comms2point0 and creative communicators ltd and an organiser of Comms Unplugged. You can say hello on Twitter at @darrencaveney
— Monday 26th September —