I like to think that I know a bit about wellbeing. 
I'm an accredited coach, have trained as a facilitator with an amazing organisation called Fresh Air Fridays that teaches people about mental and emotional health and am passionate about the importance of taking care of ourselves so we can take care of others.
And yet this week I've realised that I've completely neglected my mental and emotional health in recent months and have edged towards burnout.
And the way I came to this realisation was… by going on holiday for a couple of weeks.
Yep, it's that time of year when those lucky enough, are packing their bags and heading off to spend a week or two somewhere different. In our case, it was nine days in Lanzarote, where it was actually (thankfully!) cooler than the UK!
Honestly, I was a bit nervous about it, our first holiday abroad since before the pandemic, with kids who are now pretty much adults (or kidults). We don't spend much time together as a family these days so would we get on? What if we wanted to rip each other's hair out three days in??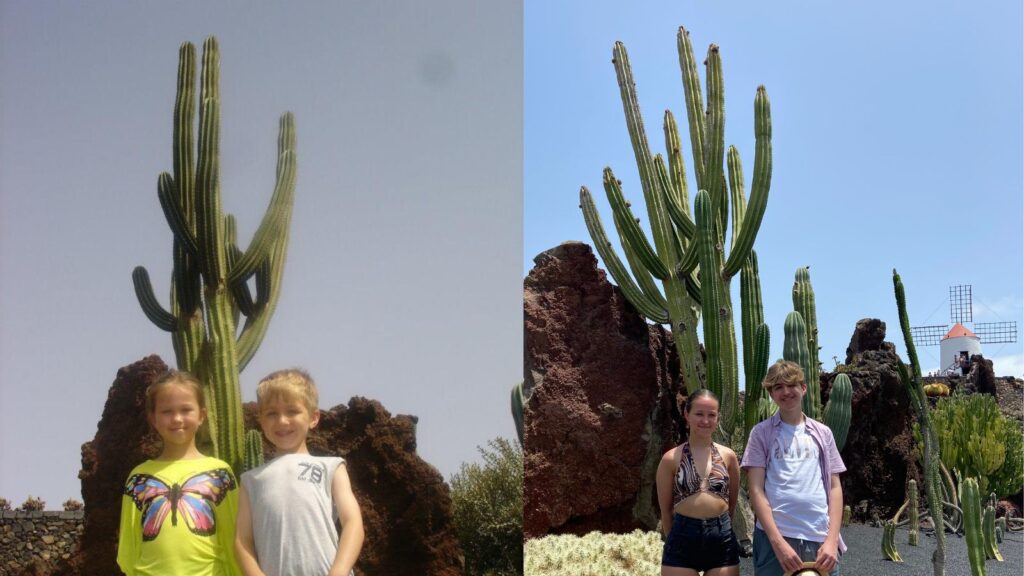 I'm happy to say that we got on just fine, we put the world to rights over a glass of wine and a game of dominos and, having returned to Lanzarote almost exactly 10 years after our first visit, persuaded the kids to indulge us with a couple of recreation photos at Manriqué's cactus garden.
The one thing I hadn't banked on was my lack of brain function for most of those nine days and, perhaps more scarily, the fact that I hadn't noticed that I was struggling.
Most days we went out and explored different parts of the island, which was brilliant but, when we were in the apartment, I started to notice that I spent a lot of time simply sat on the balcony, staring at the sea. Usually on holiday I'll read a couple of books but, this time, I couldn't even do that. My brain clearly just needed to rest.
So, how did it happen? 
From this side of the holiday I can see that, since the early spring, my work and home life have been pretty non-stop. The return of *normality* following the pandemic has massively increased the pace of life, from spending more time commuting and in the office, to ferrying the kidults to work and friends' houses.
I'd recognised this change of pace a while back but, with hindsight, didn't pay it enough attention, after all I was VERY happy to be able to spend time in real life with colleagues and friends again (the extrovert in me didn't cope well with lockdown…)
Put simply, I think this increase in pace, returning pretty much to life before the pandemic, led me to a state of chronic stress with my body and brain a bit all over the place. It wasn't until I stopped (and had a minor panic that my ability to think had disappeared!) that I recognised it for what it was.
And how do I feel now? 
Going back to work this week, I feel refreshed, relaxed and ready to go. Thankfully, my brain seems to have recovered and, as it's now the summer holidays, I have a few weeks ahead of me when the pace of life is a tiny bit slower than normal.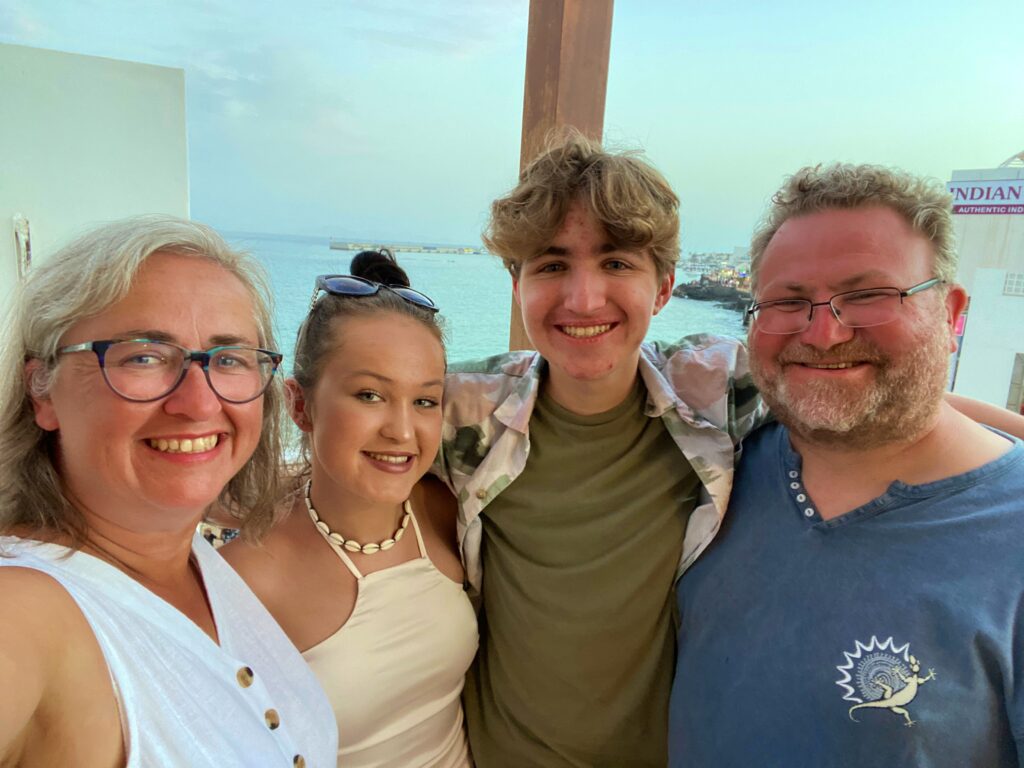 My priority for these weeks is to think through what I need to do to protect my mental and emotional health when things kick off again in September. I already know there are several huge things happening at work and at home before the end of the year and I need to plan for those as much as I can during August. In terms of my personal wellbeing, I know the things that help me take care of myself – walking and swimming – so I need to build those healthy habits now so they're more likely to stick when the pressure's on.
I guess the moral of this story is that even if, like me, you think you know about wellbeing, it's really easy to get swept along with the busyness of life and, before you know it, everything feels harder than it should. Staying aware of your emotional and mental state is absolutely key, only in that way can you recognise any shifts and put in place the necessary changes to stay in balance.
Saranne Postans is proud to have been an Unplugger since the beginning. She has facilitated wellbeing sessions, run workshops and attended as a delegate through the years. She works for the UK Atomic Energy Authority (UKAEA) as Head of Communications for the STEP programme, which aims to design and build the world's first prototype fusion energy power plant. 
— Tuesday 2nd August —