By Sally Northeast
Back in October 2018 we were still basking in the glow of a second Comms Unplugged event in Dorset. Around 60 #unpluggers, plus speakers and sponsors, had enjoyed a blissful 48 hours away from the tyrrany of tech in a wifi-free, signal-poor field.
It struck me then that, while digital in all its wondrous complexities is an incredible thing, analogue can be a welcome relief. Yes, it takes longer, but actually that's a good thing. It slows us down, makes us take notice, encourages us to be in the moment.
That's how #somethinginthepost was born. Combining two of the five steps to #wellbeing – #takenotice and #give – I decided that the good old snail mail was an excellent way to show people I was thinking about them.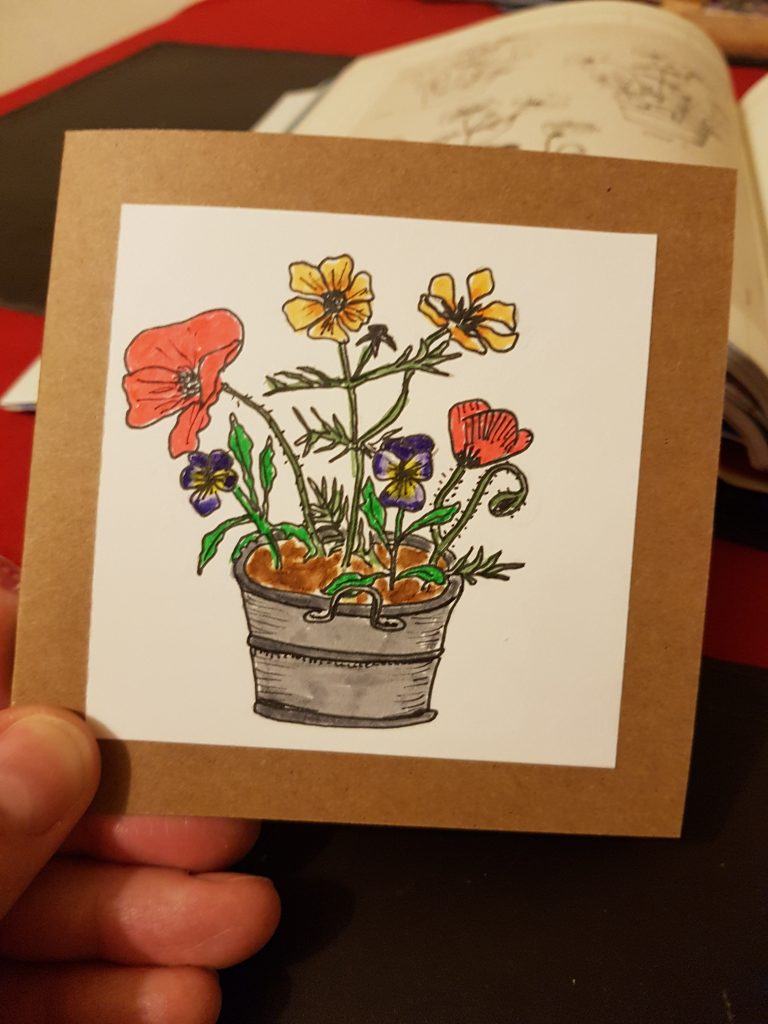 I had already started teaching myself to draw and paint so I could decorate my bullet journal, and now I hit Hobbycraft for card making supplies and got creating. As a stationery addict and a chocaholic I will always be looking for an excuse to buy those things, and they make perfect little gifts you can send. They're not expensive but when they're nicely wrapped and accompanied by a hand-made card, the effect can be amazing.
I always have a stock of interesting bits and pieces I could send to someone – soap, candles, sweeties – whatever I feel someone might like. I'm a big fan of the paper lover books from Flow magazine – chock full of lovely paper products like mobiles to hang up, gift tags, stickers, frames for photos, wrapping paper. These have all gone into my #somethinginthepost stock cupboard.
And here's the wonderful thing – not only is it lovely for the receiver, it's also lovely for the giver too. Seeing people's reactions when something arrives in the post, out of the blue, often just when they needed something to pick them up…well it's a bit magical I have to say.
If I'm feeling low or stressed of an evening, I think about what I've seen and heard from friends, family, our unplugged community and I try to notice who needs or deserves a surprise. Choosing something appropriate, creating a card, packaging it all up and sending it on its way immediately improves my own mood and puts my grumbles into perspective.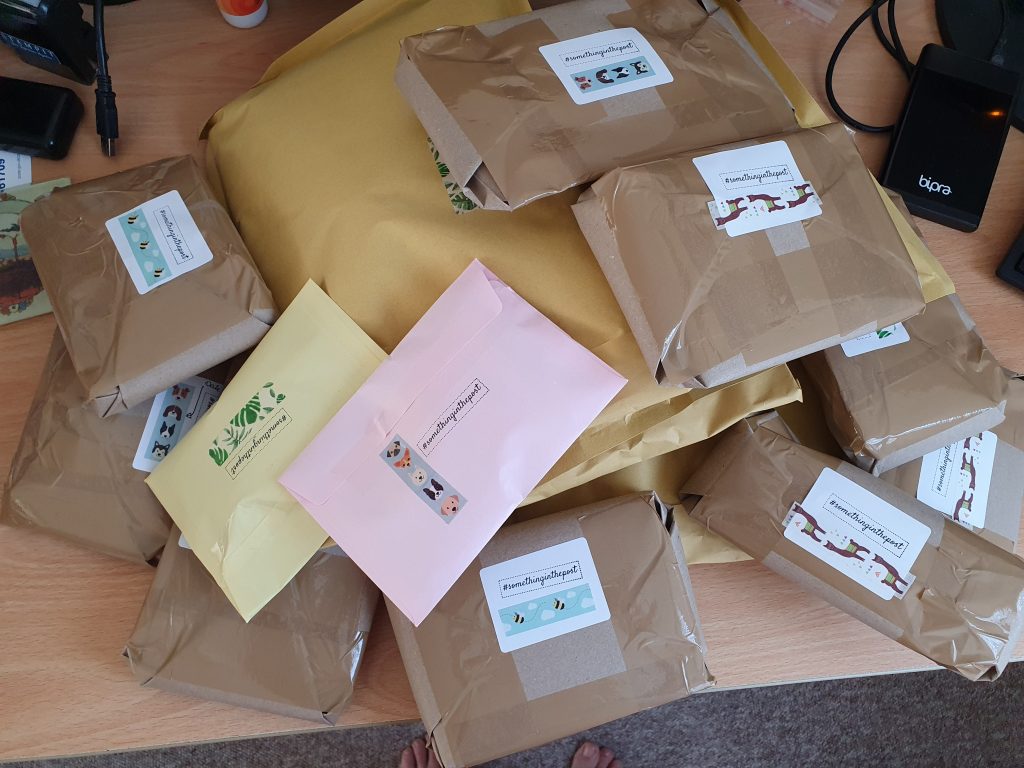 For 2020 – with almost uncanny prescience – I decided I would make sure I sent at least one #somethinginthepost every week of the year. And boy did that turn out to be the right decision! It's become even more important, when we can't see loved ones and friends, to show them how important they are to us.
Now – in mid-May, 20 weeks into the year – I've sent 64 somethings to people all round the country. And others are grabbing the baton too – unpluggers and friends are sending things to each other and we also have a spin-off called #popupbookclub where we share books by post.
I'm keeping all the photos people post when they receive something and the lovely messages they post – I think there's a book in it!
It's a joy to do and has now become a central part of my wellbeing activities – along, of course, with buying stationery and eating chocolate! So to pick up your mood – and someone else's – have a think about what you could send as a #somethinginthepost today.
Sally is one of the three co-creators of Comms Unplugged and Deputy Director of OD, Participation and Communications for Dorset HealthCare. Say hi to her on Twitter and tag her and @CommsUnplugged in your #somethinginthepost surprises.
— Wednesday 20th May —