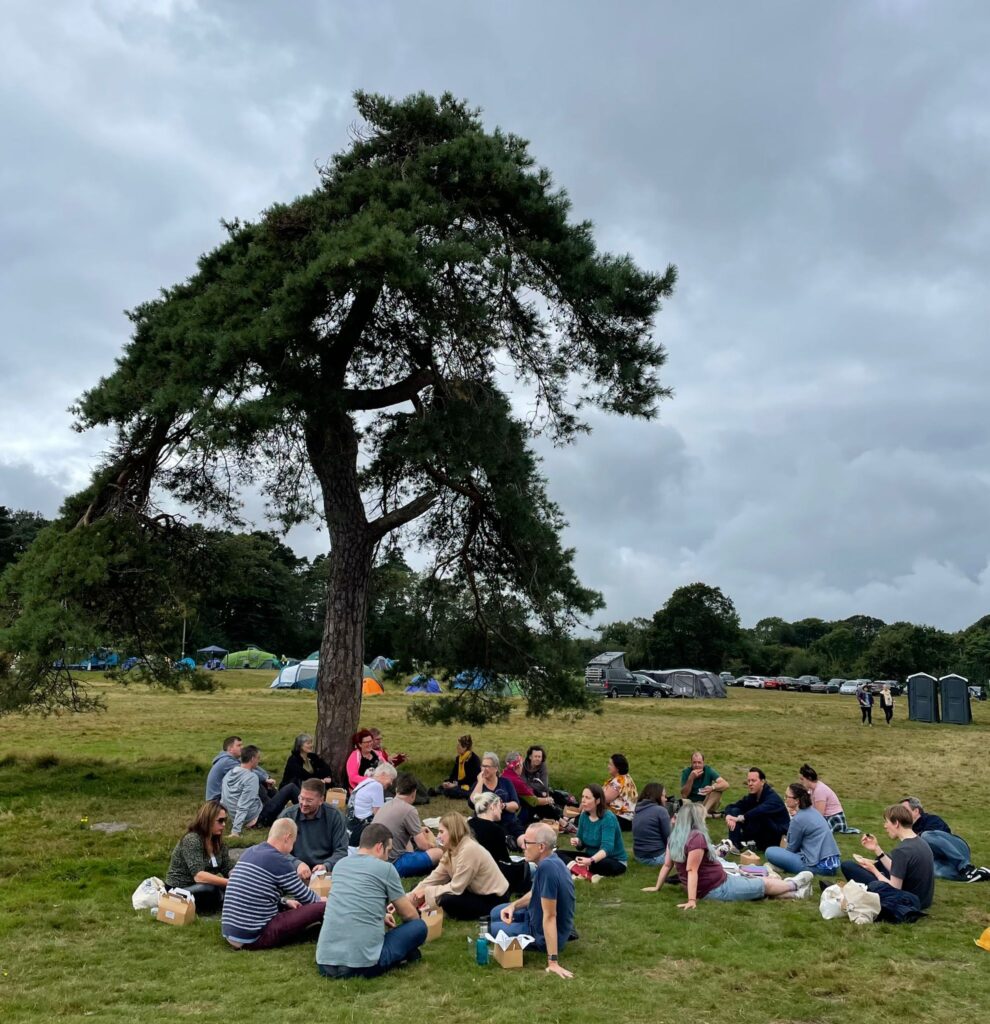 By Darren Caveney
I'm fresh back from the fourth Comms Unplugged with a head packed with ideas and lessons. So, in an attempt not to forget them all, I thought I would write a couple of blog posts. Here's the first.
I've long said that the UnAwards is my favourite work day of the year. A day to celebrate the many and varied achievements of talented comms pros around the UK. It's a delightful day and dear to my heart.
More on that soon.
But I have also said that Comms Unplugged is my favourite event. I describe it as more experience than event. And after 18 months of Covid, Comms Unplugged 2021 proved to be even more special. Important even. A chance for people to reconnect.
Everyone had tested negative before their arrival so a lot of hugging took place for those who like a hug.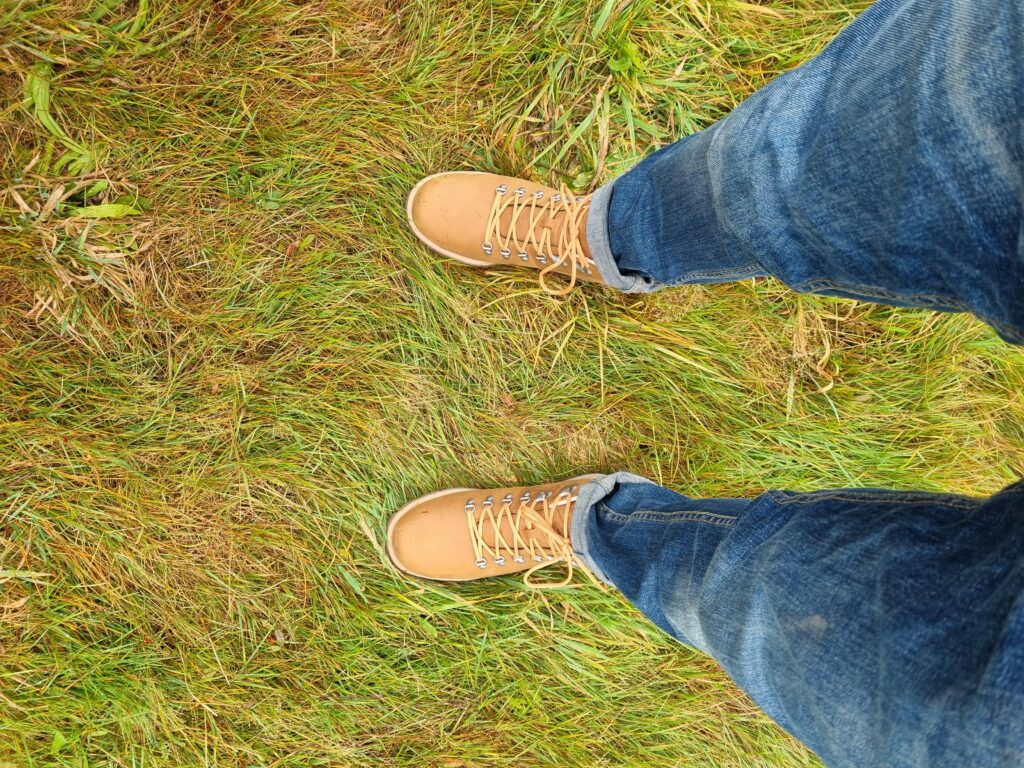 The highlights…
There were so many highlights it's not right to try to squeeze them all into one post.
A few spring to mind:
An intimate hour and a quarter listening to the brilliant Bruce Daisley
Talented agencies, big name charities, and innovative in-house pros speaking with passion
Live music (it's my first rider) makes for a totally unique comms industry event, and we saw a new star in the making
Amazing local food showcasing the wonderful Dorset food offer and suppliers
Woodland walks in and around the lush Burnbake site
Sessions covering everything from creativity to unrealistic demand pressures, disability to OCD
Singing – an all-new choir formed in an hour and then belted out 'With a little help from my friends' that evening
Guided beer tasting. I can definitely recommend Southbourne Ales
A trip to stunning Studland Beach on Saturday morning. And the sun shone especially for us all.
And most importantly chatting to old pals and forging new friendships
Comms Unplugged is a special event in a special place. It isn't for everyone but as ever-present Unplugger Jill Spurr said: Comms Unplugged finds the people who will love it and at a time when they need it most.
A couple of comms people had criticised the event a few weeks earlier.
I felt that was unfair and disappointing and didn't reflect the ethos of a not for profit event that is built on love and is very pure at its heart. There are no agendas with the event other than to put mental health front and centre of the people who attend. I think it does that in spades.
As I have said it isn't for everyone. It was never meant to be. And we can't make people go. Nor would we want to.
But just about all those who do go fall a little bit in love with it.
But don't listen to me, I'm biased, remember. Ask those who went.
Doing good…
We had suppliers on site who had a terrible time throughout the pandemic and have just about made it through. We were able to give them work and that has to be a positive thing.
Attendees generously donated £1k to two important local charities  – Dorset Mind and Dorset Wildlife Trust. Another big positive.
And we were able to bring back our talented live act, Mr Tom Clements, who has been working in a care home when live gigs disappeared from our lives. His tales from the home were quite beautiful and formed a part of his set. He isn't a comms person but he loves Comms Unplugged as much as anyone and totally lives its ethos.
Next year we shall do it all again – 15 – 17 September.
I would urge you to come. And I promise you will have an amazing time. Yes I'm mighty biased but remember it's not for profit so I don't get paid for plugging it. I just believe in it.
I also believe the £185 ticket for three days – and as much learning and lovely grub as you can shake a stick at – is a steal.
But again don't listen to me. Ask others who went.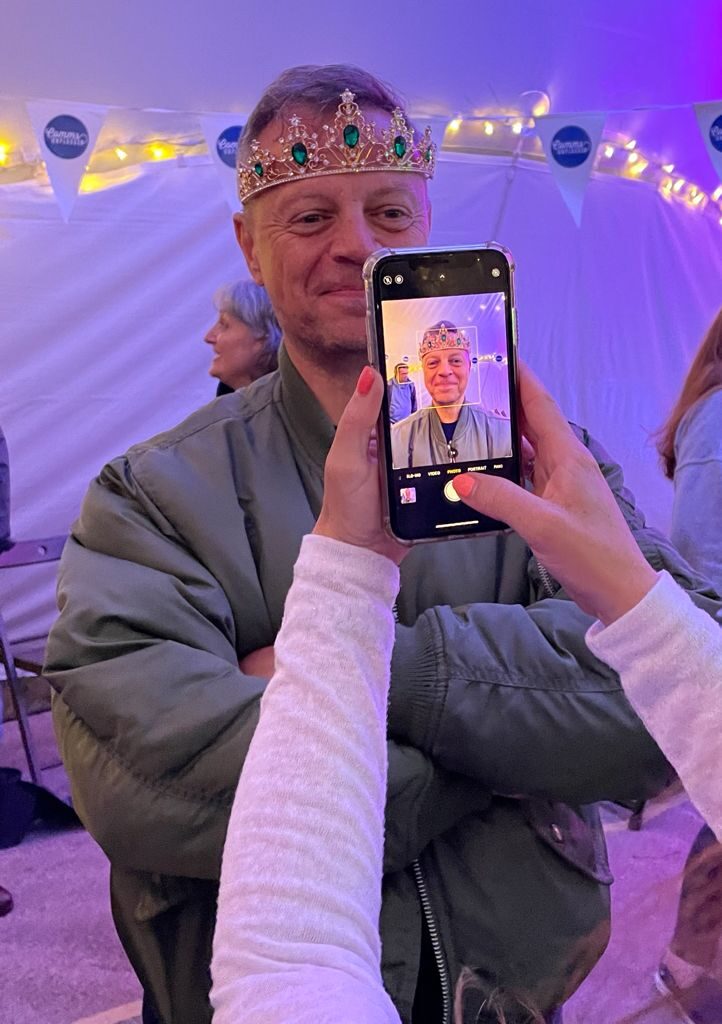 (caption – some bigger boys made me do it!)
Thanks to everyone who came along, supported and sponsored. We love you.
Comms Unplugged.  Still a blast. Still the best.
Darren Caveney is co-organiser of Comms Unplugged, and the creator and owner of comms2point0 and creative communicators ltd
— Wednesday 15th September —