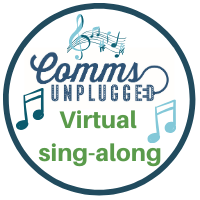 Wow this coronavirus thing has been a long haul, right? And it's not over yet so we are, of course, all over the task of finding uplifting things the unplugged community can do together. We're doing webinars, we've done a tea party, we've done rum tasting and now it's high time we had a bit of a sing-along.
Music plays a key part in the main Comms Unplugged event, with live performances on the Friday night. Everyone gets into it and sings along and we've continued to support our regular music man Tom Clements with his garden and front room gigs during lockdown.
Tom teamed up with CU co-creator Sally Northeast and original unplugger Helena Hornby to produce a parody version of Manic Monday – called Lockdown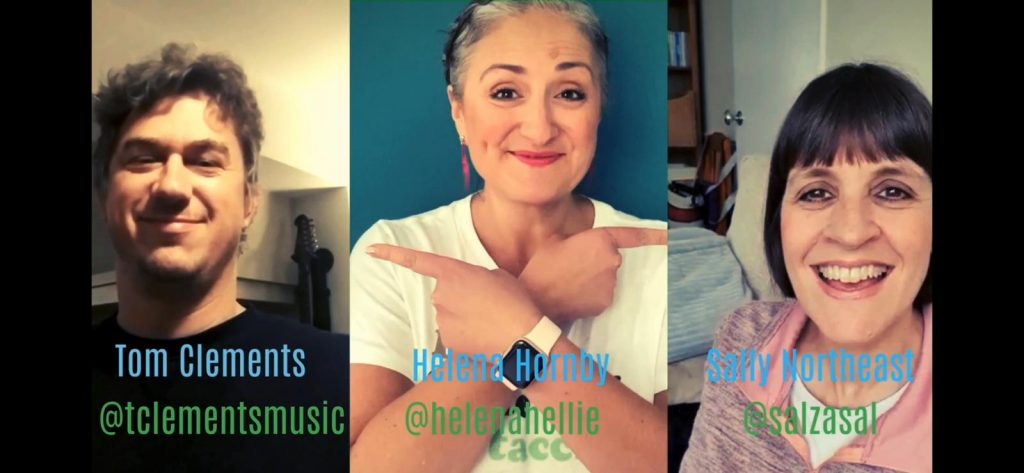 Monday. Unplugger-to-be Daniel Cattanach has also been inspired to pen an original tune dedicated to the unplugged community called We Are Unplugged.
So we thought those two tunes, plus some other uplifting faves and anthems we've chosen, would make a fab playlist for a sing-along on Zoom. It's all happening at 2pm on Sunday 12 July and we'd love you to join us.
How it'll work
You join the Zoom meeting here (we can have up to 100 people): https://us02web.zoom.us/j/82955830760?pwd=U0tWc21HeWhZTHAxWWlSUDFwSG1TQT09
We all say hi and get acquainted. You'll all have cameras on and will start with sound on too.
When we're ready, everyone mutes (differing internet speeds mean it would be a bit of a dog's breakfast trying to all sing together!). The lyrics are below in the play list. Listen to We Are Unplugged and Lockdown Monday in advance to get a feel for them if you like.
We play the tunes and you sing (and dance if you want to) along with each other.
We can have a little chat in between songs and at the end.
Hopefully a couple of the songs can be played live by Tom and Daniel (tech allowing) with backing tracks for others. We're really looking forward to a bit of mood-boosting, musical connection with you all. See you there!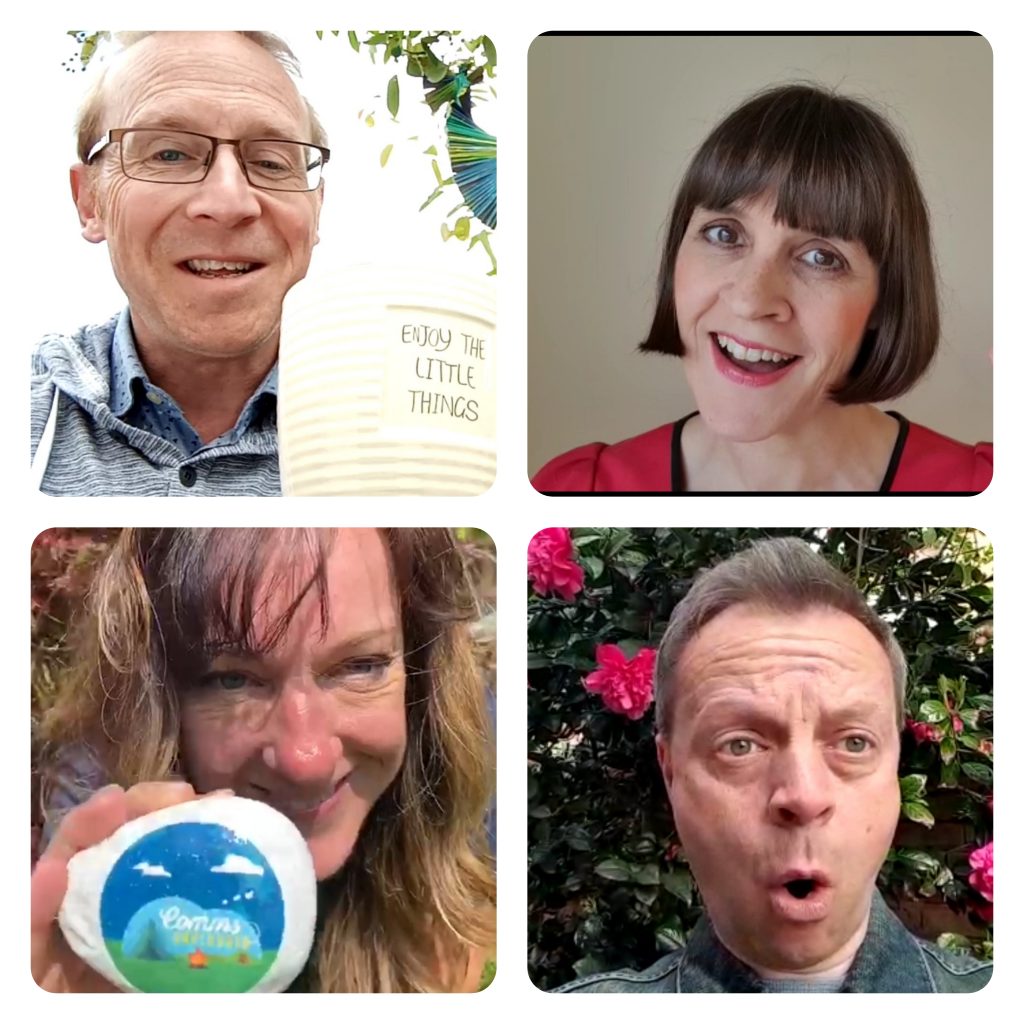 CU Virtual Sing-Along playlist
Lockdown Monday
Half the World Away
We are Unplugged
Shine
Sweet Caroline
Plus a bonus song from Tom that's inspired by CU – One Night in September!
And here are the lyrics (PDF): CU sing-along 1 lyrics
— Sunday 5th July —