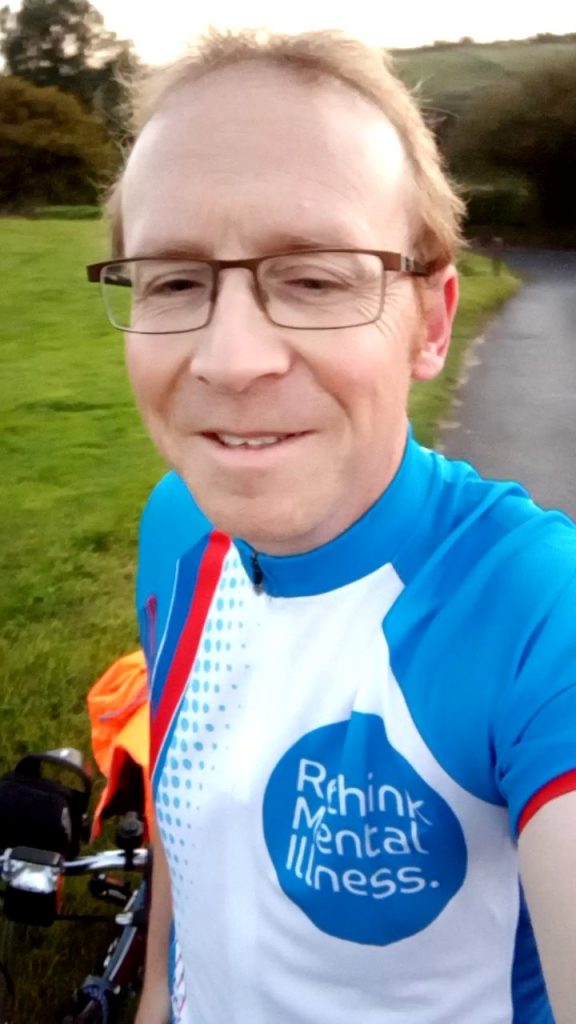 by Daniel Cattanach
Things are pretty rubbish at the moment, aren't they? We're sad to be missing the little, everyday things that we used to take for granted. Our anxiety levels are going through the roof with health worries – both for ourselves and those we care about. And certain corners of social media seem to have turned meaner – making it feel more like anti-social media.
It's no wonder that, towards the end of September, I was seriously considering coming off all "socials" and hiding under the duvet until it all blows over.
Instead, I decided I would hit things head on and try to refill my little bit of the interweb with some positivity. I consulted the Comms Unplugged oracles – Sally, Georgia and Darren – about an idea I'd had to raise money for the charity Rethink Mental Illness and hopefully do something good for all our mental health.
And so, Feels On Wheels was born. I'm riding my old folding bike and sharing one line of mental health advice every day in October (except for Sundays, when I take a break from the socials). By the end of the month, I hope to have ridden 100 miles and will pull together all the lines of mental health advice into a bespoke song. Oh, and raise lots of funds for Rethink Mental Illness too.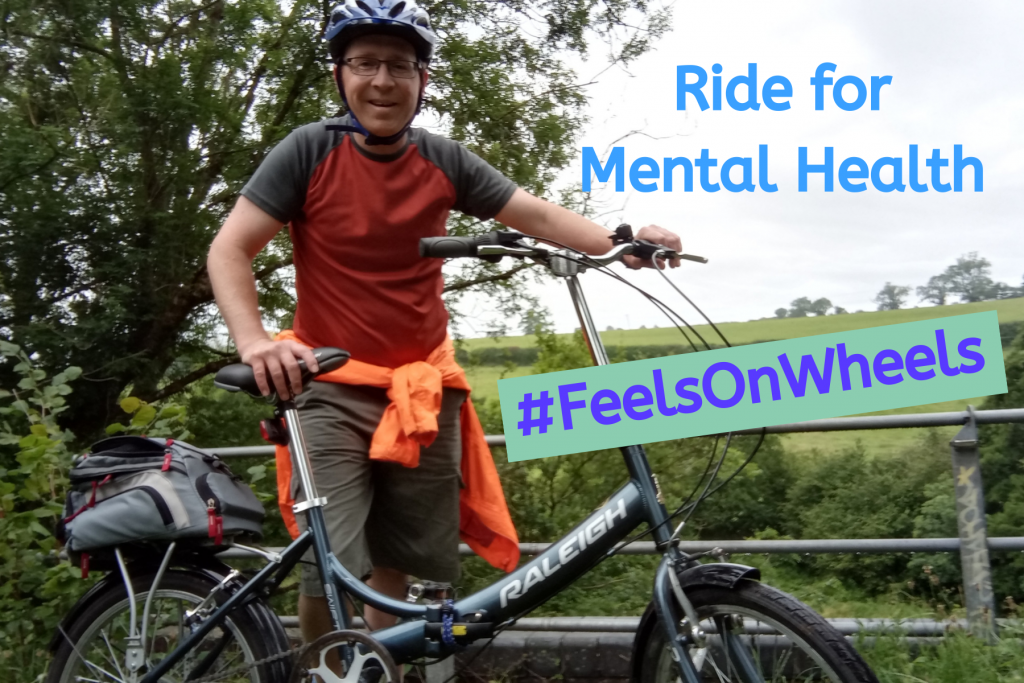 So how's it going? Well, far better than I could ever have expected. I honestly feared that both me and the idea would fall flat on our faces. However, we're half-way through the month and I've already reached my fundraising target of £250 – which is amazing! This will support Rethink Mental Illness' goal to make sure everyone affected by severe mental illness has a good quality of life.
This is all thanks to the incredible generosity of you lovely people out there who also appreciate the importance of good mental health and wellbeing. This has become evident through the many wonderful messages I've received – both through my JustGiving page and on social media. I won't embarrass people by naming them here but hopefully you know who you are. Your kind and thoughtful words have helped to keep me on the right track and carry on with my endeavours. Those of you who have posted anonymously – your words mean the world to me. I hope you too can find the support you need to get through the challenges you face and come out the other side smiling.

I know there's still so much more that we can do, so I'll keep going and I hope more people can donate to this cause. If you can spare a few quid then please click on the link below to donate. It's equally important though for us to spare a thought for other people's mental health and check in on them to let them know we care. Hopefully the more that we can talk about our mental health concerns, the more we can help each other.
If you'd care to follow the journey then please check out my JustGiving page. I'm also posting updates on social media with the hashtag #FeelsOnWheels – it's all about sharing our feelings and enjoying the ride. I hope you can join us.
Daniel Cattanach is a senior communications officer working in regional government. You can say hello to him on Twitter at @DanielCattanach
— Wednesday 14th October —