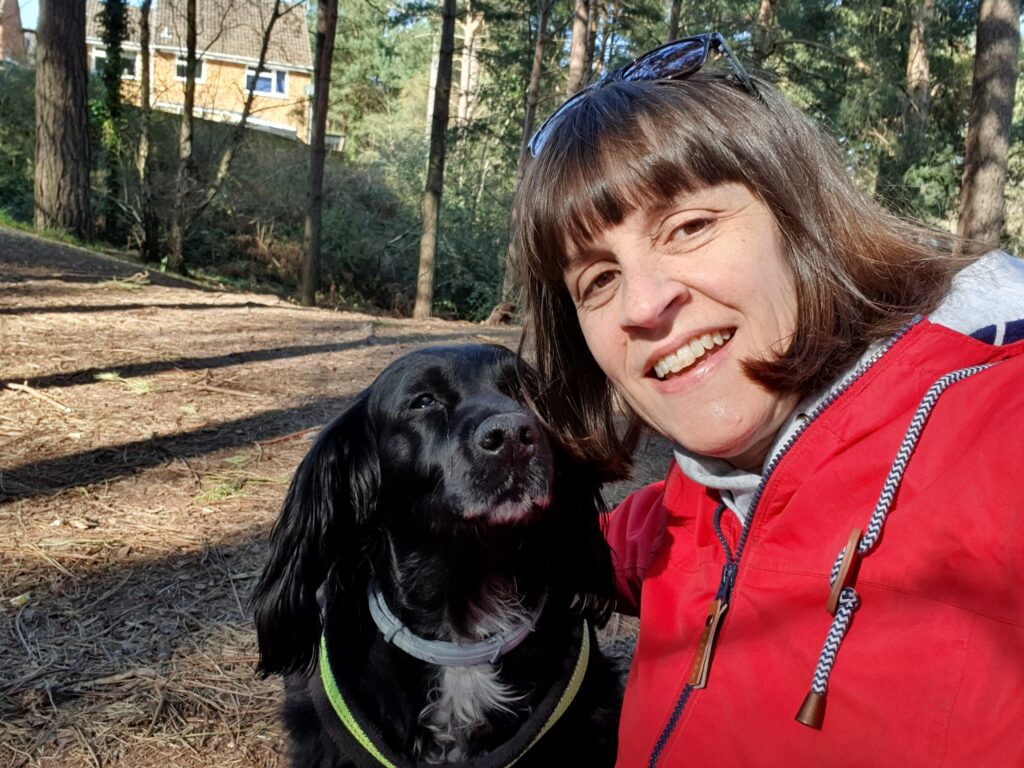 by Sally Northeast
I know I'm lucky when it comes to accessing the delights of the natural world. I live in the stunning county of Dorset, where you're never too far from a jaw-dropping vista. Whether you're a fan of coast or countryside, we have it all in spades.
There's an argument that we often don't appreciate what's on our doorstep and I think the pandemic, the requirement to stay local, has really started to shift that.
Despite being about a 15 minute drive from the beach I don't go there that much – not a big fan of sand! But the heath, which is just minutes from my front door, is a whole other story.
Like someone from a Thomas Hardy novel, I sometimes feel I'm inexorably pulled towards this landscape, with its heather, and gorse, and big, wide skies
Like many people I think I would have gone totally loopy in the last year or so without my forays into nature. And I have the ideal motivator – my dog, Suki.
Together we trot out over Canford Heath, generally twice a day, to start the morning and blow away any cobwebs forming as we head into the afternoon and evening.
While Suki explores the undergrowth and avoids over-enthusiastic puppies (she's a demure older lady these days), I breathe deep….. and listen.
The birdsong has been a delight, and with a bit of help from #unplugger Joe Crossland (who ran a birdsong ID session at one of our webinars last year), I've been trying to recognise them.
There's often noise all around of one sort or another, but how often do we stop and truly listen, taking notice of the precise cadences of a call that will distinguish it from a different feathered friend.
I've been connecting that back to one of my more indoor-based wellbeing pursuits – painting. I discovered the world of online courses last year, with one recent one teaching me how to create watercolour birds.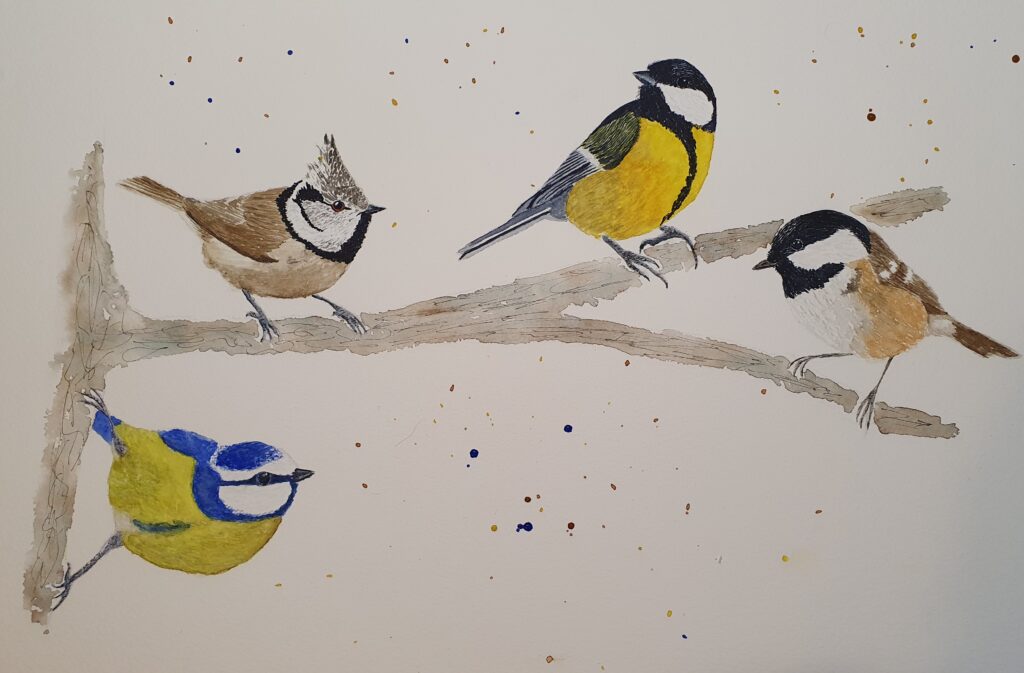 I decided my final composition would be 'A Treeful of Tits' (well, it made me laugh anyway!). Featuring three species that I see regularly on my walks (coal, blue and great) and one which is only to be found in Scotland (crested), it was wonderful to be able to bring the nature I see out there into my home.
Joe informed us on the webinar that the Great Tit has a call which sounds like someone saying: "Teacher! Teacher! Teacher!". I regularly hear this call and have now got better at spotting these bright yellow and black birds after studying them closely for my painting.
Whether I'm out in nature or painting and drawing it, there's something grounding and calming about the experience. We're part of the natural world, although we seem to increasingly build walls to separate us from it. Reconnecting with it reminds us where we belong and how we are a part of our environment. And somehow, that helps to soothe our busy, fretful brains, at least for a little while.
Sally is Deputy Director of OD, Participation and Communications at NHS Trust Dorset HealthCare and co-creator of Comms Unplugged. Say hello on Twitter @salzasal and Instagram @salza_sal.
— Sunday 9th May —