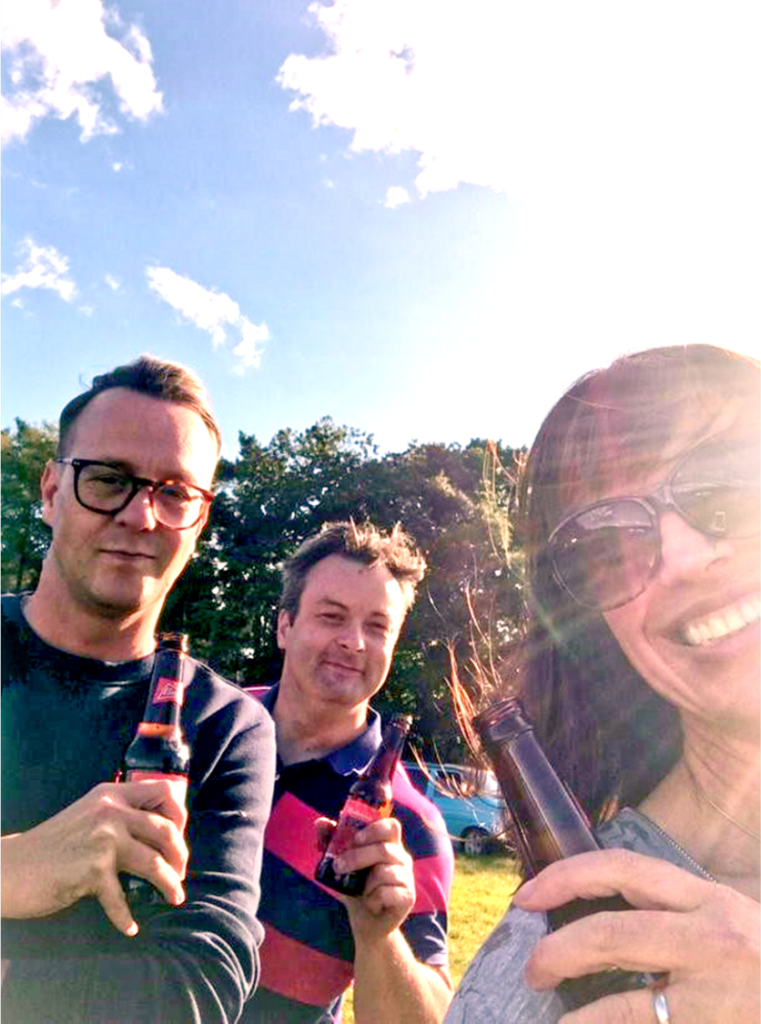 When CommsUnplugged was cancelled last year due to the pandemic, the possibility of being in the field again seemed a very long way off.  Hearing the brilliant news that CommsUnplugged can go ahead this year was like a tonic.  This will be the 4th year we've been sponsors and there are a million reasons why this event is special to us.  Here are just a few.
Being involved from the outset 
There was something about that first year back in 2017.  About taking a punt on something that felt right even though we weren't really sure what we were signing up for! As a company we focus on people and help build capability so an event that was all about finding time and space to learn, grow and engage felt like a match.  That was reason enough for us to sign up.  Little did we know that we would build long term business relationships from those first couple of days in a field in Dorset, but more than that, here at Perago we consider the CommsUnplugged team to be friends. 
A different way of learning 
We're all about new ways of working and challenging organisations to think differently about ways to deliver services that work.  CommsUnplugged is also about different ways of doing things.  The event not only unplugs from the crazy world of technology (and don't we all need a bit of that after the last 18 months) but gives everyone the space and support to learn from each other and engage in workshops and with speakers.  The learning is as much about the conversations and the interactions – the sitting under a tree with a coffee in hand chatting to new people and learning from them and their experiences. 
The workshops and speakers 
The programme of events over the two and a bit days of CommsUnplugged is an eclectic mix of wellbeing, comms and inspiration.  There really is something for everyone.  It's hard to name a favourite speaker or session from previous years, the key notes have been thought provoking and inspiring (where else do speakers take you from 'Take That' to olives within half an hour?).  On top of that it's a pressure-free environment where you can choose the workshops and sessions that work for you. If you want to attend everything that's fab, if you want to take half an hour out to wander in the woods, that's good too.  
The opportunity to share 
This year we're really happy to be running a session on 'Communicating Digital' (we know this may not be the most fitting subject to talk at an event about unplugging – but there won't be a plug or wire in sight, we promise). To really deliver better public services, organisations need to communicate effectively both internally and externally. More than ever comms professionals have a role to play in supporting organisations to transform and embrace digital. Communicating digital change can be difficult, with different terminology, roles and ways of working that are new to some organisations. We'll be trying to demystify digital and think about what we need to do differently as comms professionals to help our organisations deliver change. We're really looking forward to sharing some thinking and tips with you.  
The fun 
CommsUnplugged is as much about laughter and friendship as it is about learning and personal development.  We've chatted around campfires, put the world to rights, sung along to the amazing Tom Clements, been visited by a stag and danced around a marquee pole.  We've laughed and we've come together beyond the workshops to drink coffee, share a glass and enjoy street food from the back of a van.   
These are just a handful of the reasons we continue to sponsor CommsUnplugged and why we'll be in the field in September. If you've never been before then give it a shot, we think you'll love it.  If you're a returner then we're looking forward to seeing you again soon!  
You can meet the brilliant Team Perago-Wales in the field. Check out their work at perago.wales and say Hi to them on Twitter at @PeragoWales
— Saturday 24th July —