by Sally Northeast
Gut instinct definitely plays a key role in the life of a professional communicator. You'll get a strong feeling that something's right – or wrong – and it will influence the way you make decisions, do your work and advise others.
And when something feels right – well you have to go for it, don't you? In late spring last year, I and my co-conspirators Georgia Turner and Darren Caveney decided we were going to go with our collective instinct. We had an idea for a completely different type of professional event and before we knew it we were actually doing it.
So Comms Unplugged was born, offering the opportunity for communicators to develop professionally without the usual buzzing fly distractions of tech, email, social media and the always-on culture that pervades our profession and our world.
But we wanted to take it one step further. We decided to throw in activities which would improve the wellbeing of delegates and give them ideas to take back to their workplaces and share with colleagues.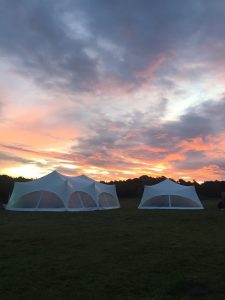 We knew we'd created something special when we invited people to join us in a field in the depths of the beautiful Dorset countryside. What we didn't anticipate was the emotional connection everyone would develop with each other and with this event.
We want everyone who does this crazy job of ours to experience the sense of belonging and shared purpose that blossomed in the field last year – so of course we're doing it again this September! With more inspiring speakers, more calming wellbeing activities, more delicious Dorset food and more stars to gaze at with minimal light pollution.
You'll be in a field, with your tent or camper van, and the iconic Comms Unplugged sparkly marquees, building a community with a bunch of fantastic professionals who share your highs and lows, joys and woes.
Some of last year's delegates have already booked for this year and they told us why:
"Hands down the best event on the comms training calendar – top-class presenters, engaging workshops, great people and a focus on wellbeing, all in an unplugged field in Dorset." Helen Robertson
"The question isn't why should you, it's why wouldn't you? I've never taken part in development and learning that affected me as much as Comms Unplugged. It's unique." Helena Hornby
"I'm thankful for the lessons I learnt in that field, both about excellent communication and valuing my own wellbeing, which have positively impacted on my life and work. It's by far the best value for money comms event I've attended." Lauren Noakes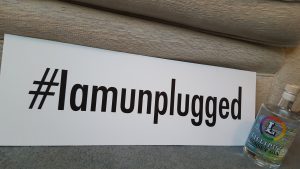 So what does your gut tell you? It's time to listen to that little voice that says: "Yup – this feels right!". You won't regret it.
General release tickets for Comms Unplugged 2018 (13-15 September) go on sale on 12 March. 
If you're interested in sponsoring Comms Unplugged please email commsunplugged@gmail.com and we'll send you our info pack.
Comms Unplugged is the public sector communicators' retreat. Learn and re-energise away from tech and email. It's not-for-profit and is organised by Sally Northeast, Georgia Turner and Darren Caveney.
Follow us on Twitter, Instagram and Facebook 
— Tuesday 6th March —