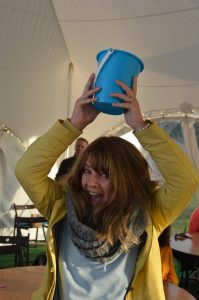 Recognised as one of the five contributory factors in strengthening your personal wellbeing, giving has long been known to make you feel good.
At Comms Unplugged, as well as an awesome speaker line-up, we're committed to a meaningful wellbeing offer as integral to our programme, with activities and tips to help you refresh and reinvigorate.  We believe in the power of nature and fresh air to help us really connect with ourselves and each other – that's why our learning environment is a field in Dorset!
So it's no surprise that we build a opportunity for giving into our programme – in the form of a raffle with all proceeds to Dorset Wildlife Trust and Dorset Mind.
So, when you join us in that field, please make sure you dig deep, and buys as many tickets as you can.  You'll be helping two fantastic charities that embody the Comms Unplugged ethos, and you might just win one of these amazing prizes:
A four-night stay for up to six people at one of Burnbake's luxury lodges (pictured), complete with hot-tub! (Mon-Fri, between November and May and not incl school holidays or bank holidays)
A three or four night stay at a Bournemouth Beach Lodge (outside of school holidays) – worth up to £675
A 2 night (off peak) break for 2 adults and 2 children with Shamba holidays (east Dorset / Hampshire border)
CIPR membership
A Langham winery tour and tasting
A bottle of Conker gin
Family voucher for Woburn Abbey and Gardens
£60 worth of gift vouchers for Go Ape
A high end Powderlite jacket (worth about £120) from Columbia Sportswear (who partner with the national parks – thanks to Anna Maclean for sourcing this)
A highly sought-after limited edition Comms Unplugged hoodie in the 2018 colour of grey!
A brace of very exclusive Comms Unplugged mugs
A signed Mark Kermode book
A Film Memorabilia canvas bag and two t shirts (film memorabilia)
A bullet journal (#bujo) starter kit (from organiser Sally, who has a stationery problem!)
A copy of 'Nature and Wellbeing in the Digital Age' by Sue Thomas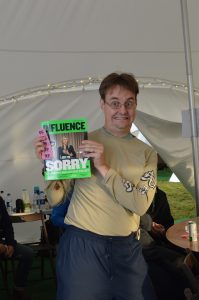 A huge well done and thank you to Sara Hamilton and others on the CU team for all your work to secure these fabulous prizes.
Good luck, and give back!  It'll make you feel good, I promise…
YOU CAN BUY YOUR RAFFLE TICKETS HERE AND CHOOSE TO GIVE TO ONE OR BOTH CHARITIES
Dorset Wildlife https://goo.gl/fJBKoF 
Dorset Mind https://goo.gl/uP8nWh
— Sunday 26th August —