Still wondering why we can't stop raving about Comms Unplugged? This delightful ditty from 2017 #unplugger Josephine Graham gives a unique and beautiful perspective…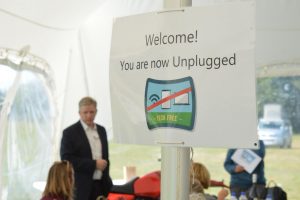 If you're feeling a little weary
When #comms is making you feel uncheery
Rather frustrated, a wee bit bugged?
My friend, it's time to go Unplugged!
But don't get me wrong, it's not just about
Feeling grumpy or down and out
If you're feeling happy too
#CommsUnplugged is the place for you.
Not only for those world class speakers
Or drinking wine from plastic beakers
The campfire in a metal drum
Guitar man Tom playing tunes, strum strum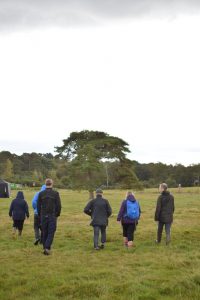 The workshops on inspiring themes
Get Alive with Ideas, or strengthen your teams
Fuel your confidence, learn to love what you do
And get nature-aware with the Fresh Air crew
Yes, #CommsUnplugged is for the discerning
Who value wellbeing along with their learning
We have yoga and walking, and wholesome food
Not afraid to talk mental health or mood.
With speakers from Twitter to the NHS
Business owners, media, and – oh yes!
The CPD points you can rightly gain
(And please don't fret that it might rain)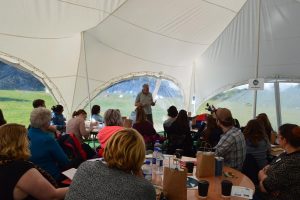 Bring tent and notebook, an open mind,
Be sure to leave your phone behind!
This is #CommsUnplugged and we're not joking –
We've got a wood-fired oven and the pizza's smoking
We're chatting IRL, the stars are shining
Darren's tent has lost its lining
He doesn't care, he's slept in the car,
While Sally and Georgia sample the gin bar
#CU17 was just the beginning
Join #CU18 and you're sure to be winning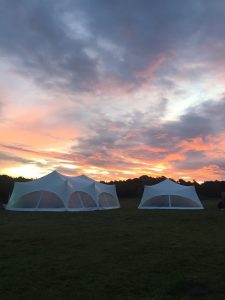 It's special and unique you know
The Dorset vibe is the way to go
So don't be shy, get your ticket booked
If you try it once you're sure to be hooked
Try new things, get focussed, feel renewed
Make new friends, enjoy the Unplugged view.
See our gallery from Comms Unplugged 2017 for a flavour of what makes this experience so rewarding and refreshing.
— Saturday 14th July —