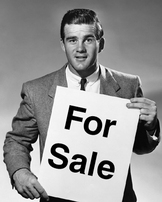 by Darren Caveney
The pull of comms unplugged was immediate straight away for me. The chance to learn and develop in an amazingly unique outdoor setting was an opportunity I jumped at and I'm really enjoying and benefitting from being a part of the organising team.
But of course there has to be a real and tangible return for anyone considering attending Comms Unplugged.
For me one of the most important sessions of the two-day event is Simon Enright's workshop: 'The Physics of Communications: How to explain what we do to those without a communications background?'
Simon is the most senior NHS communications professional in the UK and his chosen session is actually an ongoing problem for many comms teams across the sectors: to effectively explain what we do – and why it's important – to people in our own organisations.
Most communicators have been challenged on our role and purpose at some point:
"what has communications ever done for us?"
"communications? They just do press releases and the website don't they?"
And the most damaging, potentially to both our careers and our organisations…
"why should we keep the comms team?"
In a way it's good to be challenged, but for those fighting for their very existence internally it can feel anything but.
My own approach was always to try and ensure that all work was reviewed, evaluated and reported back to those internally who should be aware of the results of the work of my teams.
But it's an ongoing challenge for many and this is why I was so pleased to see Simon's session get star billing at Comms Unplugged.
Simon will cover the vital basics of explaining and promoting our own work: the core comms skills required right now, working effectively together, managing relationships and partnerships, and getting the most from networking.
With Simon's influential NHS experience and impressive CV it promises to be a key session and arguably worth the entrance fee alone if this is a challenge for you and your team right now.
And don't forget that attending Comms Unplugged is worth 10 CIPR CPD points too.
Tickets for Comms Unplugged begin at just £89 – you can book here.
Comms Unplugged is more experience than event and a retreat for comms people. Chat, listen and learn away from wifi and tech. With live music, food and an overnighter in a beautiful campsite in Dorset.
It's not for profit and created by comms people, for comms people.
Darren Caveney is a co-organiser of Comms Unplugged, creator of comms2point0 and owner of creative communicators ltd
Image via Aaron Tang
— Tuesday 22nd August —