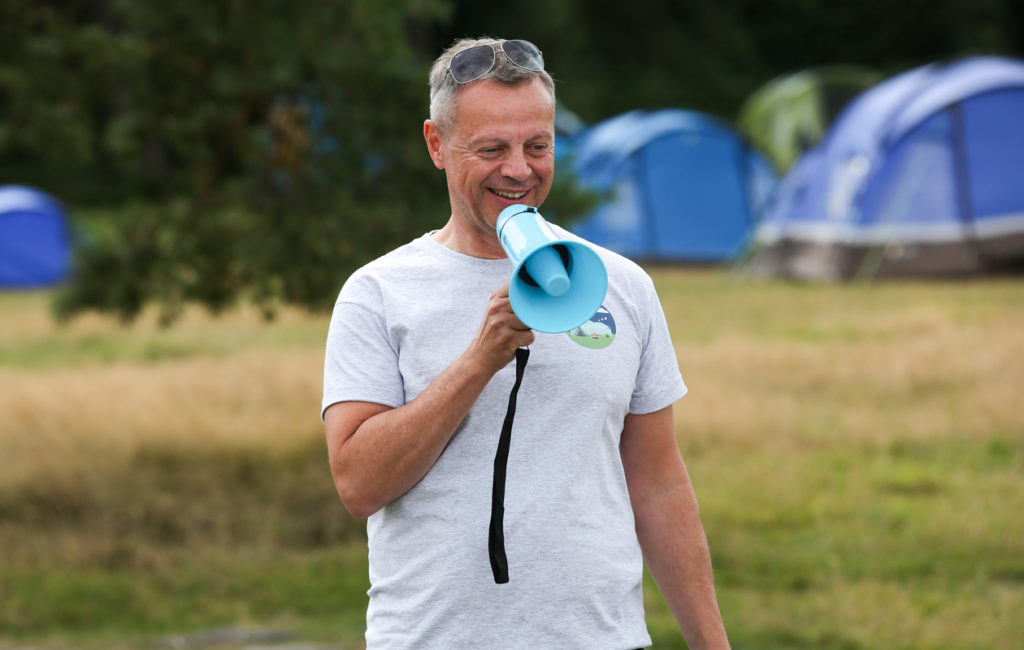 by Darren Caveney
Anyone who knows me knows I am a city kid through and through. I love my home town of Brum and whilst it does indeed have more canals than Venice (I think) and more trees than Paris (maybe) it can be a problem getting out to enjoy that 'big sky' moment that really can boost our wellbeing. But it can be found if you look hard enough.
The first Comms Unplugged in 2017 was a very special event and for many reasons. For me it also represented my first go at camping since I was a seven year old boy. So, when I turned up in the field in Dorset with my just purchased two man pop-up festival tent I was feeling very pleased with myself and confident about how I would cope in the great outdoors.
Well badly was the answer! Nights one and two were when I discovered that my waterproof tent wasn't waterproof. And the blow up bed left me feeling sea sick as it wobbled from side to side with so much as a blink of my tired eyes. On the final night I decided I'd kip in the car instead. Well it seemed a good idea at midnight, buoyed by a couple of beers and an extra nightcap. At 3am with a sore back and feeling the cold I realised the error of my ways.
Comms Unplugged 2 would be different, I told myself. And with the offer of a half price campervan rental too much to resist I rolled up in the field feeling very smug. I had planned it all to a tee. Until I realised I'd left my sleeping bag in the hall back home. Bum. I can tell you that a 1972 metal campervan is like a fridge at night and no matter how cool they look they aren't going to keep you warm with a sleeping bag 150 miles away.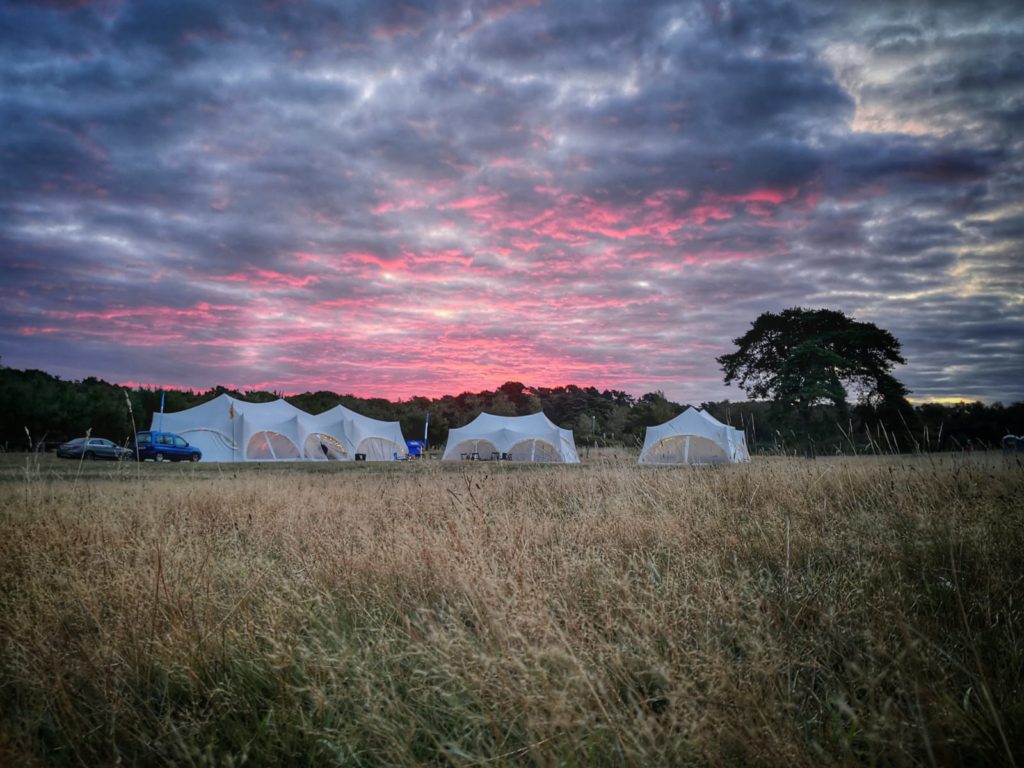 So it wasn't until year three that I finally nailed my camping demons. I bought a proper tent, a proper blow up bed and my sleeping bag was the first thing I packed. Bingo. Job done and I really enjoyed the whole experience.
I've missed that field during Covid. But I've also missed many other chances to be in the great outdoors too, like my usually frequent trips down to the coast and days spent at Edgbaston watching cricket under that big sky. And let's be honest as we've all stayed local I have even got a little bored of the nature on my own doorstep.
So, sometimes we all have to work a little harder at nature to get the most from it.
The early bird and all that
There have been times working solo from home during the pandemic that you could actually stay within your own four walls for days on end, But that would be a real mistake.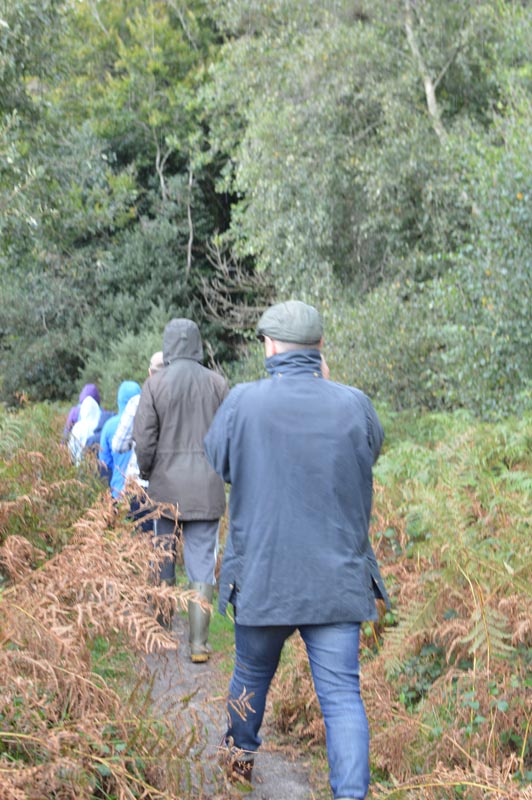 So, the first of my lessons and top tips is to grab that all important daily walk. Most of you will do this already but it is still easy to let it slip by when you have seven or eight video calls a day. My hack has been to get up earlier than normal and to grab a lovely blast of fresh air early in the morning before most people have surfaced. That way it's quieter and more enjoyable. Then, followed by a good coffee, I feel energised to start the working day and can be massively productive by the time lunchtime comes around. That feels good and whilst I risk sounding like one of those dreadful motivational quotes it really can make you more productive to be an early riser.
Search out new trails
I joked about Birmingham having more canals than Venice but searching out a waterside trail can show off a completely new side of your town or city. I recently took a stroll along the Worcester to Birmingham canal past the Cadbury's factory in Bourneville. A sighting of a kingfisher isn't out of the question and the slight waft of chocolate too of the wind's in the right direction.
You'll have your own local trails less well trodden so if you haven't sought them out already take a look at the map surrounding your home and see what jumps out. It's so easy to take for granted and even forget what's on your own doorstep.
Speed walking to get the heart pumping
Like many others I thought about buying a push bike during Lockdown One. Turns out most places were quickly sold out and the second hand market took a beating too.
In truth I didn't want to be one of those middle aged men in lycra so I decided to save some money and carry on with the walking. So, I decided that I would step it up. Literally. Pushing yourself to walk your favourite trail quickly has a whole host of health benefits and whilst that might mean you miss out of sightings of wildlife as you Forest Gump your way around your route it can be a really good workout.
Leave the phone at home (or in your pocket)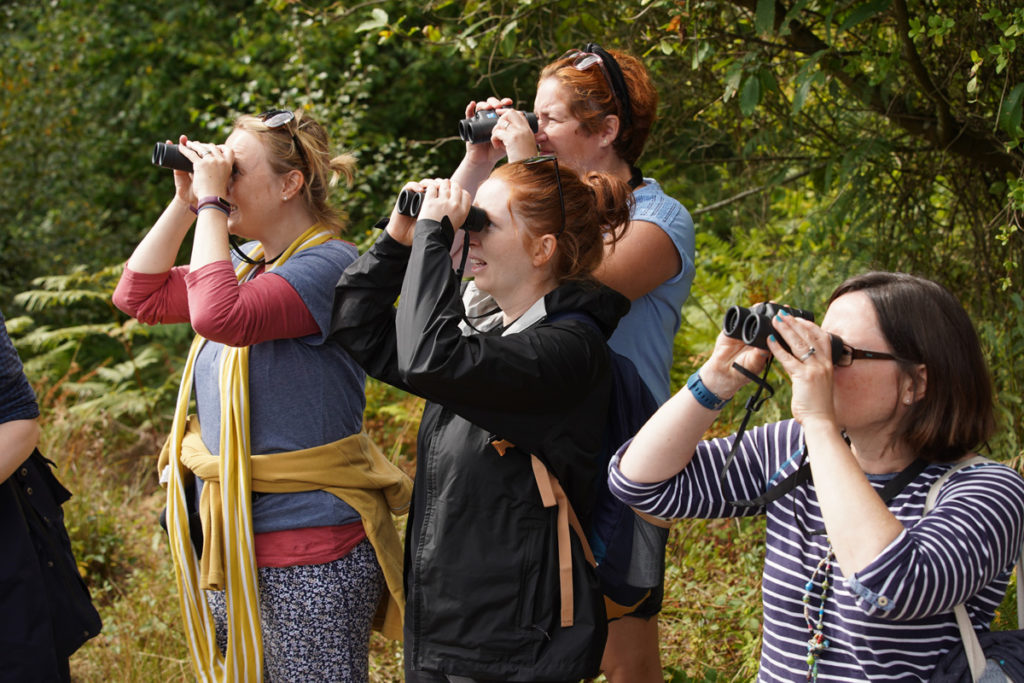 Whilst getting outdoors and enjoying nature is of course a good thing it can be really easy to keep checking your phone for the latest email and social media notifications. I've done it myself – on one walk in Lockdown Three I had a lot of work on and realised that I had been glued to my phone screen on almost the entire 25-minute walk. Talk about missing the opportunity.
We all know the benefits of getting into nature for our mental health, wellbeing and creative thinking time, but we need to work at it to make sure we can reap some of the rewards.
I'm clearly no nature boy or Bear Grylls but I do feel like through a combination of Comms Unplugged and Covid restrictions I am much more aware of my needs for fresh air, big skies and outdoor time.
It turns out the quality and clarity of my ideas and thinking definitely improves the more I do it. Nature makes me a better comms person and for years I had no idea.
— Tuesday 11th May —