By Sally Northeast
Tickets are on sale for THE learning experience in the comms person's calendar and lots of keen #unpluggers have already booked their place in the field.
But for those of you who are wavering, umming and aahing and wrestling with a list of reasons why it's not for you, read on. This may help…
1. It's a bit 'out there' – I don't really get it. Granted, Comms Unplugged is unlike other events. It's a rather quirky mix of opportunities to learn, time to focus on your wellbeing and freedom from tech to connect with new and old comms friends face to face. But rest assured, you'll come away buzzing with new-found enthusiasm and bursting with ideas. You'll be refreshed, motivated and ready to look at things a bit differently. Learning CAN be fun – in fact, it should be. And we'll have fun in spades at CU18.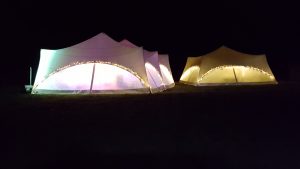 2. I don't camp. No, I REALLY don't! We get it – it's not for everyone. But CU17 saw a mixture of experienced campers and those who had never done it before. The pros helped the novices and everyone 'pitched' in helping to build a remarkable little community. You might like to borrow or hire a camper van if tents really are no go (that's what I did and now I want a van of my own – total convert!). Or we can recommend a cosy B&B in nearby Corfe Castle village – picturesque to the max and just a couple of miles from the venue at Burnbake campsite.
3. I won't know anyone. Yes, you have to take that leap of faith and rock up to a field of folk you haven't met before (although you may find a familiar face – you never know). But it didn't take long for last year's #unpluggers to get to know each other – it seems to happen more quickly in a field than in a regular conference venue! And with no tech to distract you you'll find yourself chatting away in no time. Seriously – it's a bit like magic but it just seems to work. And the organisers are very nice – promise ?.
4. I can't square it with work. (See also 1) We know that some employers struggle with the concept. All we can say is show your boss the line-up – it's epic and will give you some really focussed time to learn more about different aspects of the comms trade. And get them to read the feedback from last year's attendees – for many of them it was a game changer and they're still seeing and talking about the benefits. We're sure they'd be happy to tell you more. And the CIPR offer CPD points for attending so it's totally legit – read Georgia's blog for them to find out more.
5. It's too far from me. Yes, Dorset is in the deep south and that will be a trek for some folk further up country. But boy is it worth it! Dorset is the perfect place to unplug and appreciate our amazing environment. And our venue gives us the unique opportunity to get away from WiFi, tech and (for many) a decent phone signal so you can really be in the moment. Last year #unpluggers journeyed from as far afield as Wales, Manchester, Bradford and Scotland to join us – and they're all glad they did.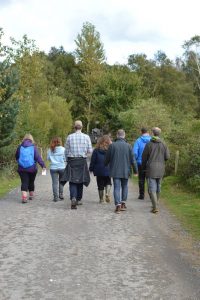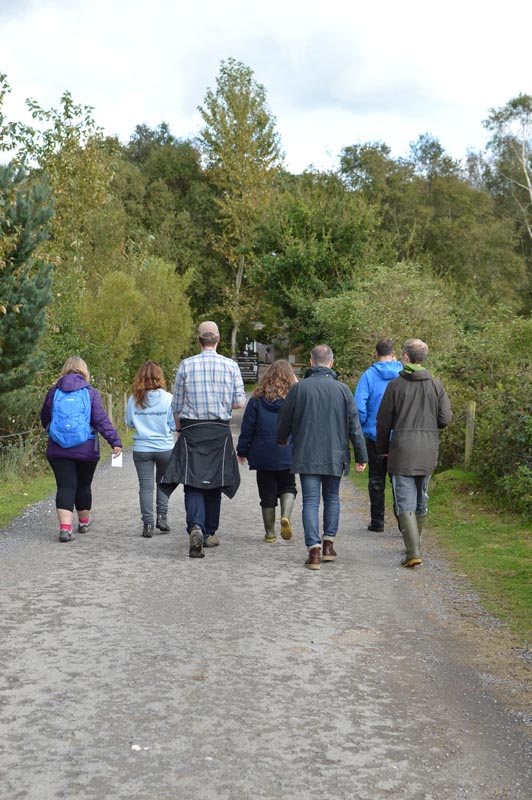 6. I don't think I could do without my tech. OK – you'd think it would be a tall order asking a bunch of comms people to Put. The. Phone. Down. We didn't know if they'd play ball – but they totally did. Not a single tweet fluttered out of that field during the event. People soon got into the swing of being present rather than broadcasting out to the wider world, as we often do at comms conferences. I guarantee you CAN do it – and you'll feel better for it too.
7. It would be too hard to leave my family. It can be a wrench particularly if you have young children or others who depend on you and for some people the practicalities will make it impossible. But if you can arrange things, think of this as 'you' time – because that's exactly what it is. We all have so much to juggle in our own lives and Comms Unplugged gives you a short window to step back from that and recharge. Your family, friends and colleagues will get you back soon enough with an additional spring in your step and sparkle on your eyes.
So – ready to take the leap? Find out more and buy tickets at commsunplugged.co.uk. And if you follow us on Twitter you can start to get to know some of the fab people who will be in the field in September.
— Sunday 22nd April —